Students come to McGill for many reasons. For domestic students, it is an affordable, high-ranking, historically anglophone university; for international students, McGill's prestige is comparable to top schools globally. But many students, especially international and out-of-province first years, are surprised to find that McGill's services and resources are severely lacking. Most visibly, decrepit buildings bear all of the markings of a university in decline, not a top tier school. Similarly, the Wellness Hub is infamously poorly managed and insufficient. Meanwhile, staff, especially contract workers, are overworked and underpaid. Vastly disproportionate student-to-staff ratios are equally astonishing hallmarks of McGill's academic austerity.
McGill's world-class reputation seems to belie this dismal reality. Although the university does not receive enough government funding to maintain its international standing, it may also be deepening its funding crisis by clinging onto its accolades rather than promoting student welfare.
But McGill has lacked sufficient operational funds since the 1960s, when Quebec modernized its public education system. In an interview with The McGill Tribune, Professor Peter F. McNally, director of the History of McGill project, emphasized that the underfunding of universities in Quebec has been a problem for decades.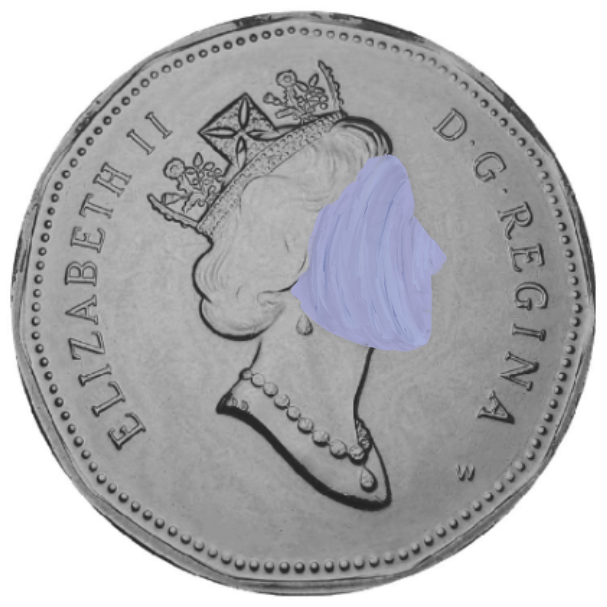 "Higher education in Quebec is generally underfunded," McNally said. "In other words, all universities in Quebec are not as well funded as they need to be or should be."
This sets Quebec schools apart from similar public university systems in Canada and in the United States, even though they are often compared to them.
"In Quebec rhetoric, sometimes analogies are made between [Quebec's] university system and the University of California university system," McNally said. "Well, that's sort of true, it's sort of not true. The University of California system is significantly better funded."
According to McNally, understanding the Quebec university system's current financial predicament is impossible without grasping political developments in the 1960s and '70s. During this period, earthquakes of political discord shook the province as the francophone population demanded cultural self-determination. Above all, the Quiet Revolution—a period of rapid social and political change that loosened the Catholic Church's hold over Quebec—transformed the province's education system. However, the implementation of Bill 22 and the violence pronounced in the 1970 October Crisis exemplified the language divide that continues to define Quebec, shaping McGill's place in its public education system as a leading English-language institution.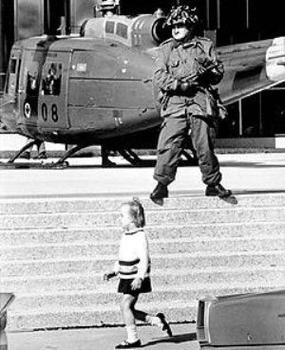 Although Quebec was notorious for insufficiently funding its higher education system until the 1960s, it reversed its course during the Quiet Revolution, enshrining accessibility to public education into law. After the province resolved a jurisdictional dispute with the federal government, it obtained authority to fund universities at its own discretion. However, the government did not distribute these grants evenly and favoured French-language institutions over English ones. In fact, between 1961-62 and 1964-65, the grants issued per student for Montreal's three French-language universities increased from $977 to $1,295, or 33 per cent, whereas the three English language universities saw an increase of only 11 per cent.
This trend would continue throughout the decade. At the same time, francophone universities established undergraduate programs, while the government founded the University of Quebec and the CEGEP system. The new CEGEPs instituted a two-to-three year period that students had to complete before university, replacing the Classical college system historically run by the Catholic Church.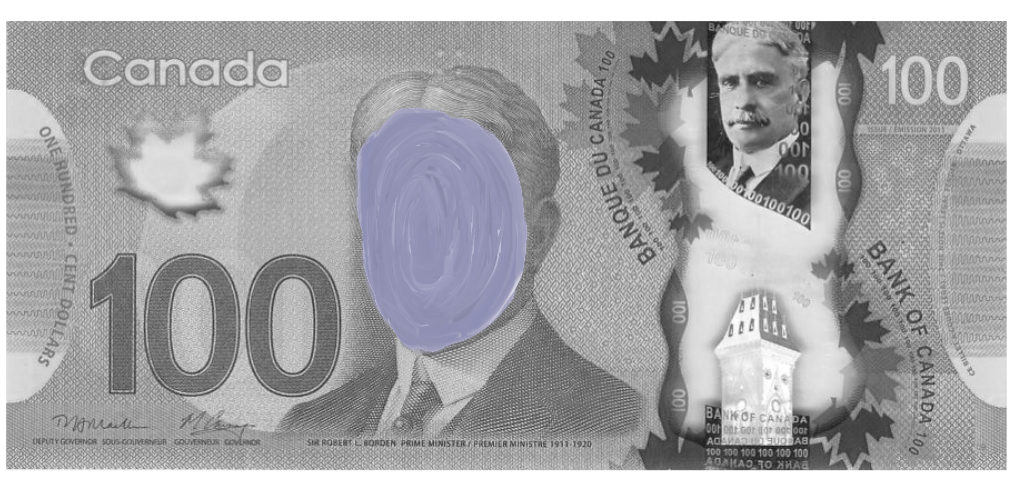 Even within the historically affluent anglophone sector, university degrees suddenly became more accessible. As such, McGill's operating costs increased significantly as enrollment rose and new faculty were hired, McNally notes. Although McGill was funded primarily through donations and expensive tuition before 1960, its endowment was no longer sufficient to cover its expenses. Moreover, it had also incurred a deficit by undertaking massive infrastructure projects—including the construction of many of the notable buildings on campus, from Leacock to Otto Maass—with money obtained through initial provincial grants. Consequently, McGill desperately needed government funding to maintain its operations, but the university's history of exclusionary Anglophone elitism overshadowed its financial distress.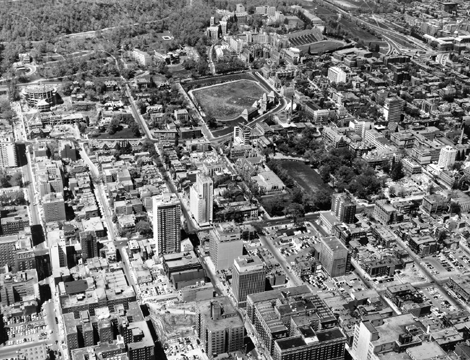 The government excused not providing McGill with necessary funding by arguing that it did not need it, considering that it had the advantage of predating the new francophone systems and that it had received substantial funding from private sources when Montreal was predominantly English-speaking and run. Indeed, Quebec's first Minister of Education, Paul Gerin-Lajoie, argued in a 1971 interview with the CBC that compensation had to be made by the government to the francophone community.
As a result of the government's policies, university funding remained more or less the same for all universities in the province until at least 2000—without taking into account differential operating costs. The government also repeatedly froze tuition throughout the 1990s and cut funding, and as such, the influx of tuition funds remained the same even as the cost of maintaining public education in the province increased precipitously.
Quebec has repeatedly acknowledged the university underfunding problem. In 2000, then-Minister of Education François Legault conceded that McGill was underfunded by millions of dollars annually in terms of operations. These concerns ultimately prompted Premier Jean Charest's Liberal Party (PLQ) government to propose to increase fees in 2011, releasing a budget plan that would have hiked university tuition by $325 per year from 2012 to 2017. As such, it would have raised tuition from $2,168 to $3,793—a 75 per cent fee increase for every student.
In seeking to compensate for decades of underfunding by increasing the tuition burden on students, the Liberal Party sparked the most intense period of student strikes in provincial history: The "Maple Spring."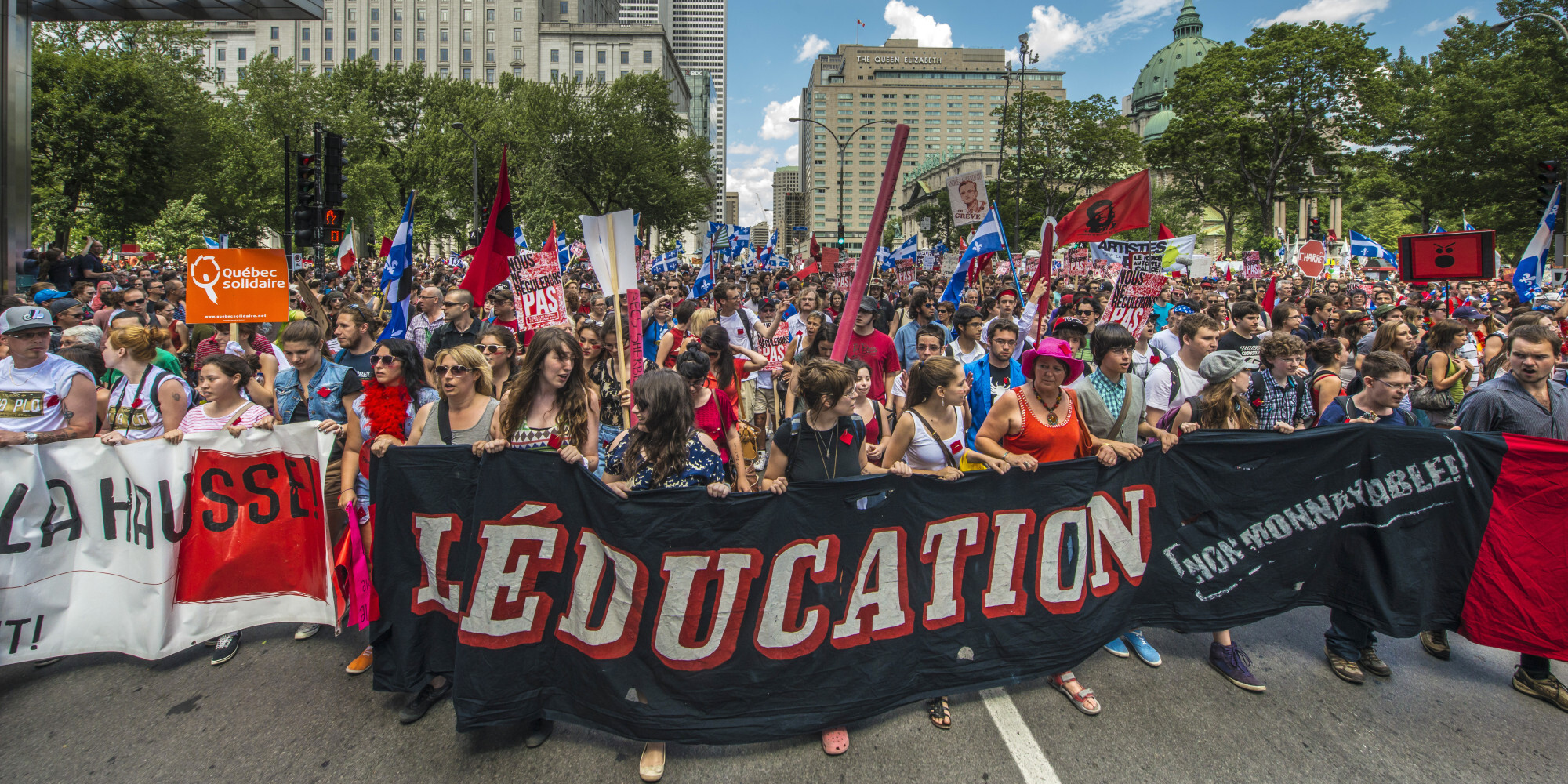 During the protests, more than 60,000 students formed CLASSE, or "broad coalition of the Association for Student Union Solidarity," to trigger a general strike. Soon after, the Fédération étudiante collégiale du Québec (FECQ) and the Fédération étudiante universitaire du Québec (FEUQ), the associations representing CEGEP and university students, announced that they would strike as well.
The Maple Spring strikes involved nearly half of Quebec's student population by April 2012, and by its peak, a quarter million had participated. Riding the tide of this political instability and promising to halt the tuition increases, in 2012, the Parti Québécois (PQ) was elected to a minority government.
Some experts, including McGill's Professor Jacob T. Levy, argued that higher education in Quebec would flounder without tuition increases. Writing in Academic Matters soon after the protests subsided, Levy not only castigated the strikers for coercing students and administrators through intimidation, but also the goal of low tuition for potentially harming the future of higher education in Quebec.
Levy's concerns were shared by academics at the 2013 Quebec Higher Education Summit. Moreover, a study published the same year by the Conference of Rectors and Principals of Quebec Universities (CEPUQ) found that Quebec's universities were underfunded by $850 million a year.
But McGill Professor Daniel Weinstock disagreed with Levy and the conclusions of the summit, instead supporting low tuition fees. He argued that maintaining low tuition is morally imperative to promote the accessibility of higher education. Further, Weinstock contended that the government must demonstrate that it is using taxpayer funds in the most efficient, equitable manner possible before suggesting a tuition fee increase, writing that taxpayer dollars are Quebecers' "collective endowment."
At the heart of Weinstock and Levy's debate is a clash of countervailing visions for public education, and the question of whether Quebec's universities, particularly McGill, should be competing internationally at all. It is possible that Levy conflates prestige with education quality, but it may also be the case that Weinstock's moral treatise in favor of low tuition—and even working towards free tuition—is too idealistic. McGill's role in public education remains vexing to this day, as it continues to proliferate its international reputation and attracts international students from around the globe.
In fact, the role of international students in Quebec is now inextricable from the philosophical questions underlying the Levy-Weinstock debate. Although education in Quebec remains underfunded, the government seems to have found a partial solution through deregulating international tuition fees, which can range from $20,000 to $50,000 CAD per year. Their tuition dollars are retained by universities rather than diverted to the provincial government.
Some students have decried this policy for making McGill inaccessible to international student populations. But the Coalition Avenir Quebec (CAQ) government of Legault may have nationalist incentives in maintaining low provincial tuition for Quebec residents. After all, low in-province tuition may in part be responsible for the stability of "the French fact" of the province. The period of university studies is a decisive crossroads in demographic change, as students often choose where they want to study according to where they would like to live and work as employed adults. However, in Quebec, the institution of two-year CEGEP programs followed by cheap three-year university degrees disincentivizes young francophones from leaving the province in favor of other parts of Canada or the U.S. Considering that a four-year degree can cost anything from twice to 10 times as much at public universities elsewhere in North America, to speak nothing of private schools like the American Ivy Leagues that McGill is sometimes compared to, it is no wonder that even wealthy Quebecers opt to remain in the province.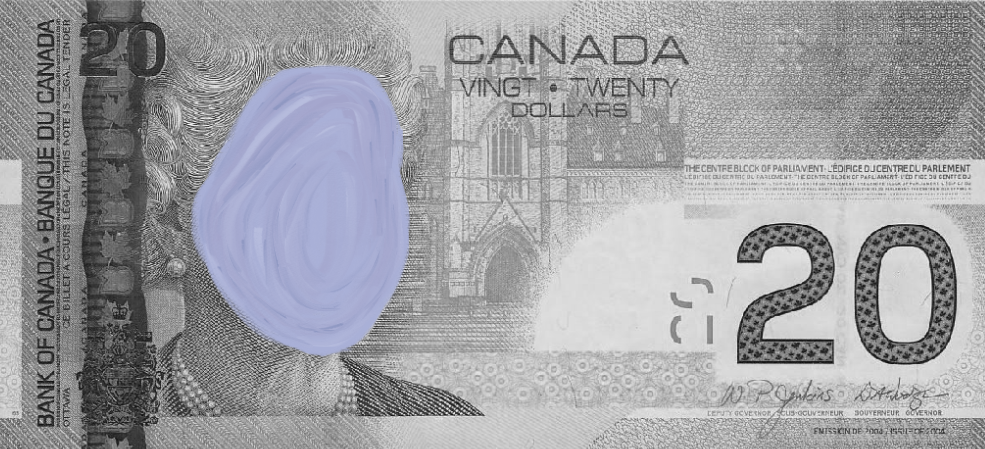 In this way, steep international tuition, which continues to increase every year, functions as a funding reservoir outside of the "collective endowment" of the Quebec taxpayer. Likewise, the expense barrier may discourage non-francophone immigrants from studying in Quebec, a policy position similarly evident in the CAQ's reforms to the Programme de l'expérience québécoise (PEQ) to streamline Quebec citizenship. Tuition agreements with France and Belgium, which reduce fees for students from these countries to levels consistent with out-of-province Canadian students, also illustrate the way the government uses public universities to preserve Quebec's demographic composition.
Even so, international tuition hikes are a recent phenomenon, and they will not suffice to reverse the legacy of decades of systemic underfunding. But analogies are made between McGill and elite American institutions for a reason. Although McGill's funding pales in contrast to these institutions, it has nonetheless remained competitive in university rankings. McNally argues that this dichotomy makes McGill an anomaly among global universities.
"In 1991, the McGill deficit reached its height of about $80 million," McNally said. "Now, 30 years later […] that $80 million would be an awful lot more. That was the largest accumulated debt of any Canadian university up to that time. And in fact, it was one of the largest of any university in the world [....] It was notable, and it was much talked about."
In spite of McGill's ballooning deficit that year, when Maclean's magazine did its first survey evaluation of Canadian universities in 1991, McGill was ranked first.
"So here you have the anomaly of a university, which at the one level can justly claim to be underfunded, and has put together a huge debt, but at the same time, it's ranked as the leading university in the country by a national magazine," McNally said.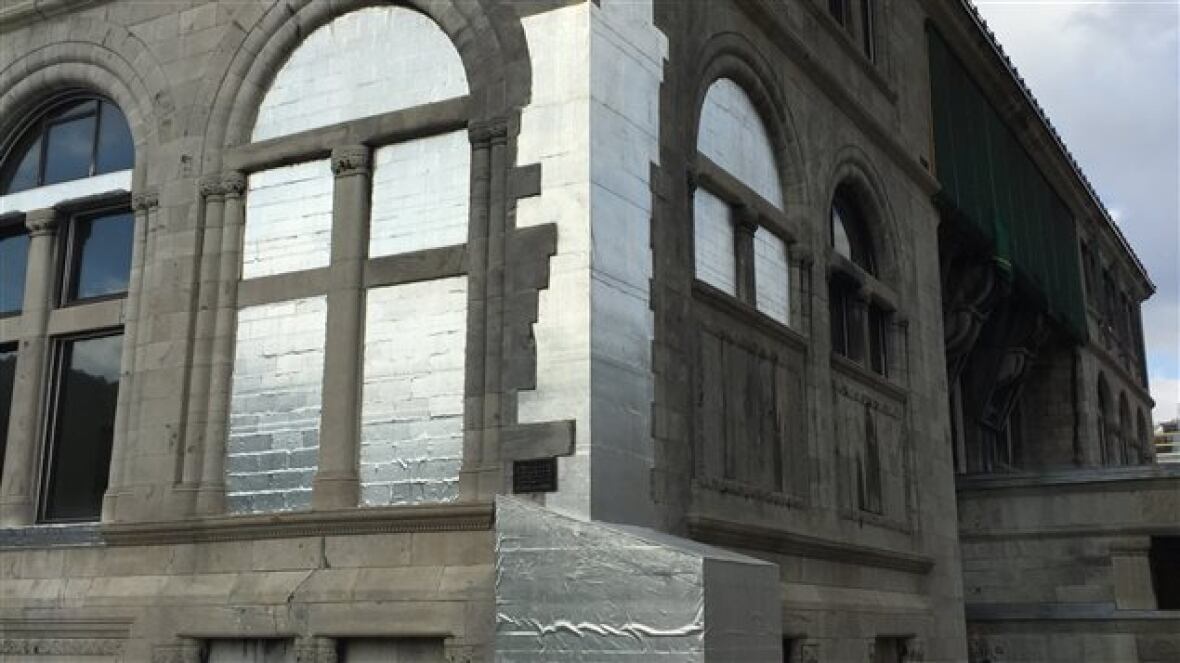 Considering that McGill has always suffered from funding debilitations, the university's consistently high reputation is perplexing, and may indicate that administrators place funding in areas that will enhance its prestige over others.
"I think part of it is that, although McGill was underfunded, it was funded sufficiently well, and it was run sufficiently well," McNally said.
The Students' Society of McGill University (SSMU)'s former Vice President-External, Adam Amsel, disagrees.
"It's important to realize that, when McGill is talking about being underfunded, that's a relative statement," Amsel said. "They're going to talk about being underfunded in key areas as compared to other units. McGill is insisting on comparing itself to other top schools [....] They try to do the same amount with less money, which is an endeavor that's doomed to fail."
One of the consequences, Amsel says, is a precarious workplace and an endless tug of war between McGill employees and management.
"Salaries are formed as part of a university budget, and the university selectively makes decisions to cut certain things in order to glorify itself in other areas that are perhaps catchy, […] that encourage international student enrollment," Amsel said.
For Amsel, this stark disparity mirrors the gap between McGill's stature and shortfalls, as well as between the administration's rhetoric and reality.
Another one of McGill's most visible contradictions may be the juxtaposition of its world class reputation and the dilapidated state of its student services. Although McNally acknowledged that McGill's services are lacking, he suggests that the administration may view them as less essential because McGill is located in an urban environment.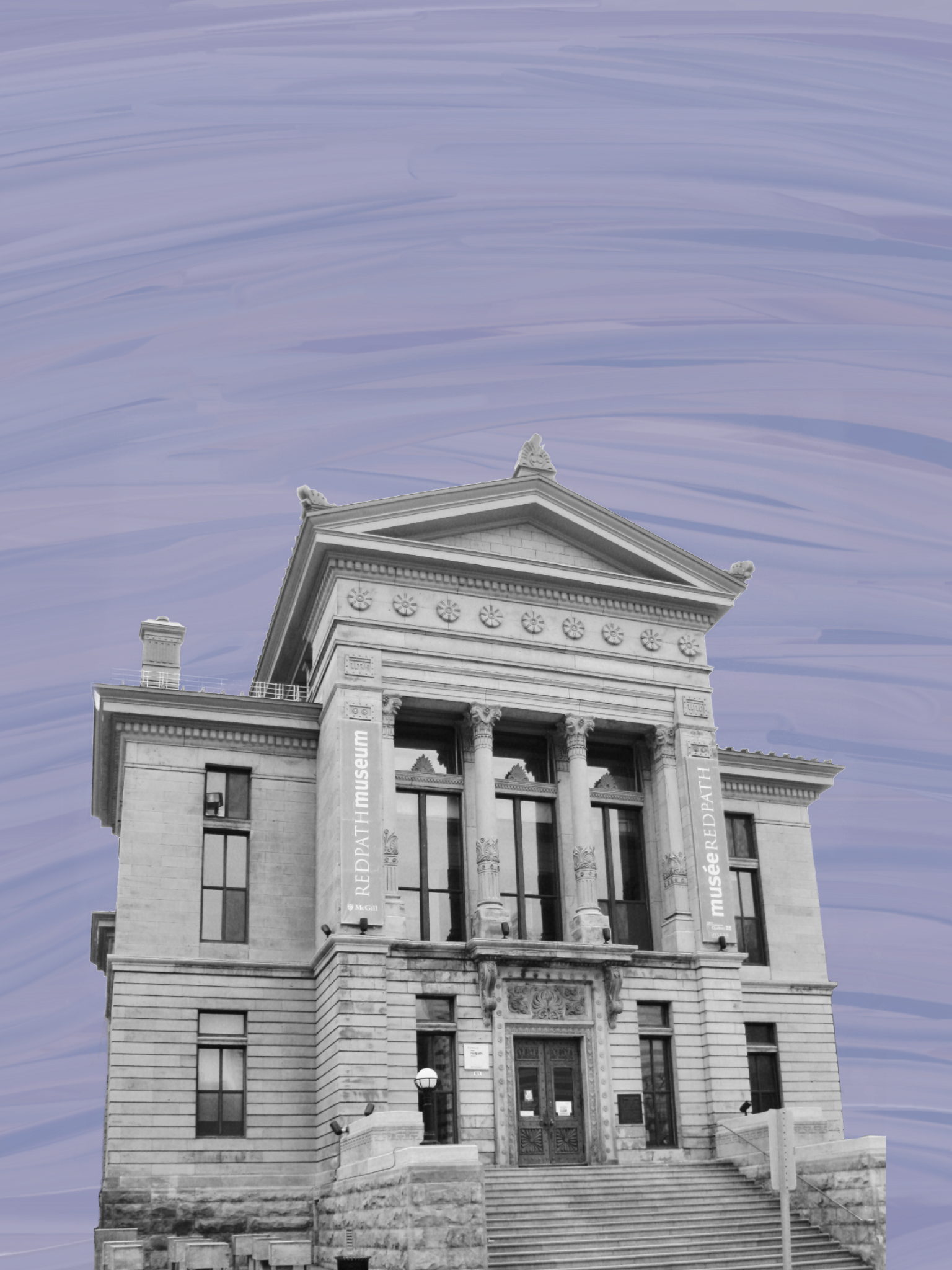 "McGill's attitude has always been that, 'We're right in the centre of downtown Montreal, we have this huge city right outside on the other side of Sherbrooke street with all these wonderful services [and] students should feel more than free to take full advantage of them,'" McNally said.
Yet without adequate student services, McGill's reputation has deteriorated as student dissatisfaction has surged. Such support mechanisms are undeniably crucial to helping students cope with the turbulent lifestyle changes and academic anxieties inherent to pursuing a university education.
The COVID-19 pandemic has exacerbated these issues for many students. In an email to the Tribune, McGill Media Relations Officer Frédérique Mazerolle dismissed concerns that the pandemic might be exacerbating preexisting funding shortages and undermining the university's ability to provide for its students.
"In light of the COVID-19 pandemic, universities all over the world are currently dealing with repercussions on their revenues," Mazerolle wrote. "McGill University has been working tirelessly since the beginning of the COVID-19 crisis to deal with the aftermath, notably by instituting an interim budget that will allow the University to enter the post-COVID-19 world in full force, without being limited in its ability to fulfill its core mission."
Still, Mazerolle acknowledged that with the added financial pressures of the pandemic, donations would not suffice to maintain McGill's reputation.
"The demand for a McGill education remains high, the global macroeconomic environment has been favourable in recent years, and business and philanthropic partners have expressed a strong interest in contributing to the success of McGill's students and Faculties," Mazerolle wrote. "These conditions have provided McGill with the means to partially offset the impact of underfunding over the past decade but remain insufficient to close funding gaps with national and global peers."