This November, Montrealers will head to the polls to vote for the next mayor of the city––and perhaps the future of its police. This year more than ever, a key issue on the ballot will be the role and budget of the Service de Police de la Ville de Montréal (SPVM).
Global protests against police brutality that erupted in the summer of 2020 following the death of George Floyd, a Black man murdered by police in Minneapolis, sparked renewed calls for a re-evaluation of policing. Increasingly, these calls have shifted from demands for reform to demands for defunding––and even demands to do away with policing altogether. According to a poll conducted in July 2020, approximately 51 per cent of Canadians support defunding the police and redirecting funds to social services.
Montreal's first official police department and predecessor to the SPVM, the Montreal Police Department, was established in 1865. However, various forms of policing have existed since the city's founding in 1843, from small citizen militias to ensembles of nighttime watchmen.
Policing has its roots in slavery and settler colonialism, explained Ted Rutland, an associate professor in the Department of Geography, Planning and Environment at Concordia University who studies urban issues in Montreal, including policing. In an interview with The McGill Tribune, Rutland likened early policing in Montreal to slave patrols in the United States, noting how white people were essentially "tasked with scrutinizing and reporting" racialized people.
"In Montreal, [...] it was basically the job of all white people to surveil Black and Indigenous people, who were not on plantations," Rutland said. "There were no plantations in Canada. [Instead], they were doing unpaid chores for wealthy Montrealers and so they were walking around the city, going to the market."
Early laws in Montreal were also key in dispossessing Kanien'kehá꞉ka (Mohawk) people of land and setting up rules and practices that limited their right to exist freely in the city.
"There were a bunch of laws around alcohol that were specifically targeting Indigenous people in order to ensure that they were not in public spaces," Rutland said. "The law was also used to move Indigenous people off the island in the mid-1700s to the point where for a long time there were not a lot of Indigenous people in Montreal."
Toward the late 1960s and early 1970s, Black people began to experience much higher rates of police surveillance and violence.
"You have examples of the police busting into Black community spaces, pinning everyone to the ground, searching the place, and then leaving without notice," Rutland said. "You [also] have the policing of Haitian activists who are fighting deportations." He also pointed to the police raid on the computer centre of Sir George Williams University in 1969, also called the Sir George Williams affair. These legacies continue to manifest in the realm of policing today, with police violence and mistreatment of racialized individuals prominent in the city. In October 2019, independent researchers commissioned by the SPVM released a report stating that Black and Indigenous people are four to five times more likely to be stopped by police than white people. Further, Indigenous women are 11 times more likely to be stopped than white women.
Despite this, the SPVM does not collect or release any official data regarding police stops. In response to the deficit of data, researchers from universities across Montreal launched the STOPMTL project earlier this year, which gathers data from individuals who are stopped by the police. The team hopes to get a better picture of the reality of police stops in the city. Myrna Lashley, professor in the psychiatry department of McGill and a co-researcher on the project, pointed to legacies of racism as reasons why racialized individuals are "hypervigilant" when dealing with police––though she does not believe all police are racist or that police services are inherently bad.
"A lot of people who have been racialized and who have been subjected to unfair social and political practices are already carrying that burden of having these things thrust upon them," Lashley said. "They have to have the talk with their kids: 'If the police stop you, you are probably going to get associated with crime more than your friend that you are walking next to. You are both doing the same thing but you are more likely to be targeted.' Parents have to have those conversations with their children, to prepare them and teach them how to survive within this world, which traumatizes the child and re-traumatizes the parent."
Another crisis in the realm of policing is the treatment of unhoused individuals. For example, a study released in January 2021 showed that those experiencing homelessness in Montreal are given around 40 per cent of the total fines issued in the city, and that these ticketing rates have doubled in recent years. This practice amounts to criminalizing poverty in lieu of providing other services that could help unhoused individuals find secure housing.
"The police are giving tickets to homeless people for minor infractions that they cannot help but commit, like peeing in public, sleeping in public––things that most people do not do because they have a bed at home and they can access bathrooms," Rutland said.
These issues often fall along racial lines. A disproportionate amount of those currently unhoused in Montreal are Indigenous. In 2018, Indigenous individuals in Montreal were 27 times more likely to experience homelessness than non-Indigenous individuals, with Inuit a staggering 80 times more likely than non-Indigenous individuals. Unhoused Indigenous Peoples also tend to have a harder time accessing services like shelters and transitional housing as a result of colonialism.
Unhoused Indigenous women or those in unstable living situations are also more likely to be affected by the Missing and Murdered Indigenous Women and Girls crisis. Community organizations in Montreal have stepped in to fill the gaps where police have failed to act. Take the Iskweu project: Organized through the Native Women's Shelter of Montreal, it provides support to Indigenous women, girls, transgender, and two-spirit folks who experience assault. The project offers resources to help individuals––and their families in cases of disappearance––to file police reports and ensure cases are pursued properly. Jessica Quijano, an intervention worker and coordinator at Iskweu, said Indigenous women are often let down by the police.
"[Police inaction sometimes looks like] not responding or really treating the families poorly," Quijano said in an interview with the Tribune. "We see examples like the Pickton case, where women go to police for many years and [the police] do not act upon it. Then there are the extreme cases where sometimes the police officers are aggressors towards victims. When you are Indigenous and you are told to call the police, there is always a risk [...] that you might become a victim of police brutality."
Meanwhile, the city of Montreal allocated $679 million to the SPVM in its 2021 budget, an increase of approximately $15 million. At the same time, the housing budget is only $140 million, a decrease of $13 million from the previous year. Many of those in favour of defunding the police call for funding to be reallocated from the hefty police budgets toward services that are better suited to prevent harm. Quijano would like to see more support for intervention workers trained in de-escalation.
"If you are [...] responding to someone in crisis who might be having a mental health crisis or might be dealing with psychosis from addiction, it is about reassuring the person and calming them down, and making them feel like they are safe with you," Quijano said. "That is the opposite of what the police do. They often go in armed and will be shouting and screaming."
It can be difficult to conceptualize a world where police do not play a significant role in dealing with social issues—a problem that McGill political science professor Debra Thompson sees as deliberate.
"[Defunding and abolition] requires this real shift in worldviews. When [activists were calling for it] last summer, I think people came around to it," Thompson said in an interview with the Tribune. "And yet if you look at the data, the police have just gotten more funding. Defunding has not been super successful. I think in part because it is really hard for people to imagine a world without police."
According to Thompson, this lack of change has to do with the way the police are "built into our national imaginaries," meaning our beliefs about what Canada is as a nation. For example, children in Canada are taught to see the Royal Canadian Mounted Police (RCMP) as part of Canadiana, but are very rarely told about its colonial origins. The RCMP, originally called the North West Mounted Police, was created as a tool to ensure the successful establishment of what we now call Canada––which meant forcibly removing Indigenous Peoples from their land. These sanitized narratives of the police extend into much of the popular culture the average person is exposed to, as well.
"The police are so omnipresent [in media] as the good guys in shows like Law and Order, NYPD Blue, and Brooklyn Nine-Nine," Thompson said. "And if you expand the understanding of the police to include all national security agencies including the FBI, CIA, and military, we see this even in the fantastical realm of superheroes as part of a kind of government agency as well. We see the valorization of the police as saviours, as protectors."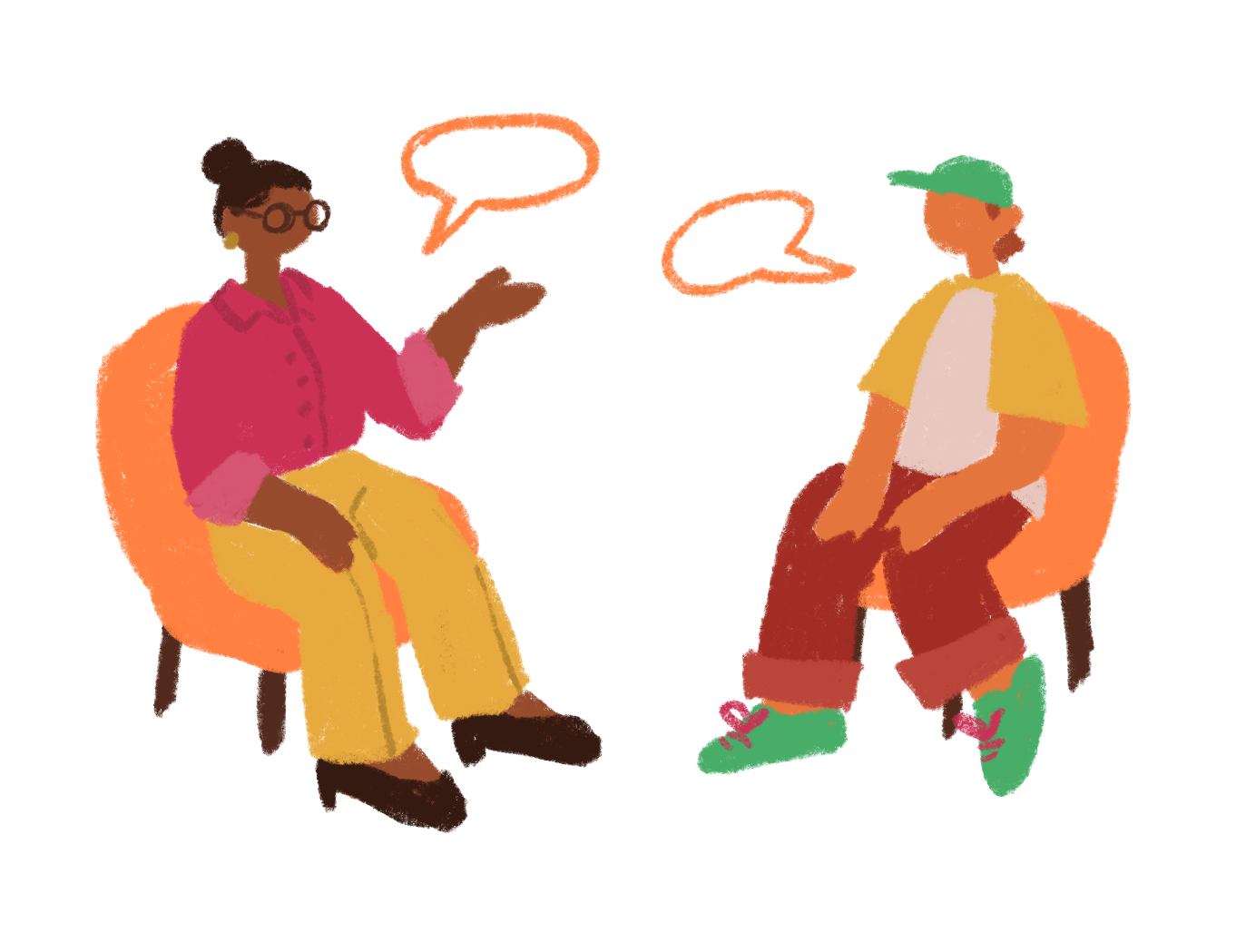 Despite how difficult it may be to imagine a world where policing and punitive measures do not define how we deal with social issues and crime, organizations in Montreal and beyond are working to develop community-based solutions to these problems. Rutland pointed to the CAHOOTS team in Eugene, Oregon as one way in which cities have reimagined responses to public safety. Since the 1960s, the team has had a "civilian public squad of community workers" responding to calls.
"In extremely rare cases, less than one per cent, they end up calling the police because the situation is dangerous, but in 99 per cent of the cases, they can handle these things and can provide support, which means that no one gets killed," Rutland said.
Montreal-Nord, a lower-income area of the city that is also one of the most racially diverse, has seen repeated instances of police violence and murder at the hands of the SPVM. In response to the 2008 police killing of Fredy Villanueva, community activists founded Hoodstock, an organization that aims to support racialized youth through projects such as social forums, a youth leadership committee, the distribution of tablets to children and seniors, a legal clinic, and a sexual violence prevention campaign. Dalila Awada, Public Relations and Media Manager at Hoodstock, believes it is important to look at the underlying causes of crime and to support the overall wellbeing of the community.
"One of the avenues for improving residents' sense of security would be for community organizations to be adequately funded and supported in their work in the field," Awada wrote in an email to the Tribune.* "And of course, to seriously tackle the problems of poverty, social marginalization, precariousness, racism, and everything that reduces the quality of life of residents."
The organization is also developing an alternative justice program that seeks to end the cycle of criminalization and incarceration in the community. The program aims to support those who have committed criminal offences through a logic of repair and rehabilitation rather than punishment.
"The goal of the legal clinic and the alternative justice project that we want to develop is to try and ensure that a 'stain' in a judicial file does not obstruct the professional possibilities of the accused or their possibilities of accessing housing," Awada said. "It is a question of preventing the long-term consequences of a single act, which may have been a youthful mistake, but can impact a lifetime."
It may be some time before Montreal at large sees a major change in its approach to policing. The two major parties running in the November election, Projet Montréal and Ensemble Montréal, led by current and former mayors Valérie Plante and Denis Coderre, both favour providing more funding to the police. In fact, the Plante administration recently gave the SPVM an extra $5.5 million to deal with gun violence, a measure that some, including Rutland, say will only make the problem worse. However, Montrealers may be seeing the greatest push yet toward re-examining policing: Mouvement Montréal, the party led by activist Balarama Holness, supports the redistribution of certain police funds to housing and social services, and a host of other independent candidates support defunding the police.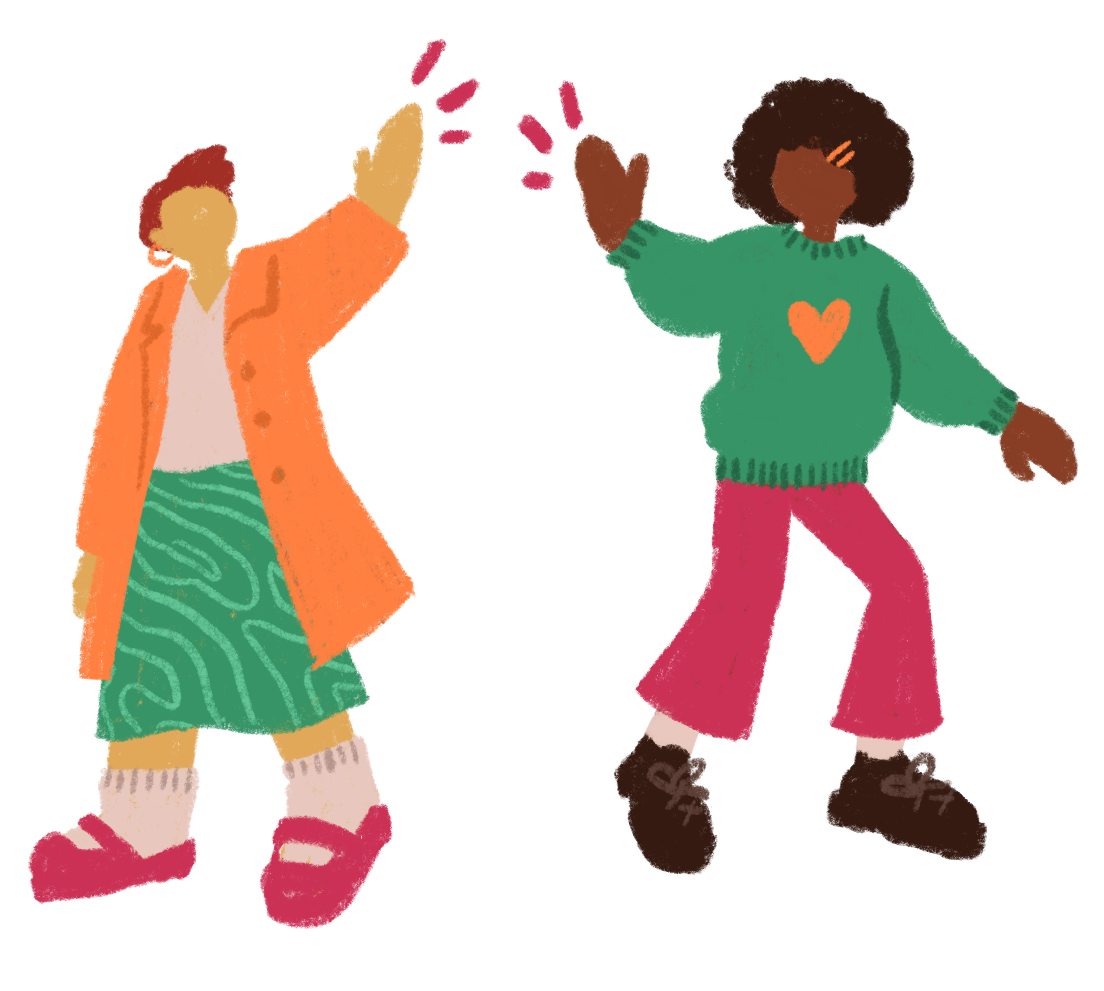 In the meantime, Quijano encourages people to get involved in their community and reassess how conflict and crisis are handled.
"Get to know your community organizations in your neighbourhood and get to know the people in your community," she said. "Sometimes people are just really going through a lot, sometimes they are just hungry. There are so many different solutions that we can come up with that do not have to escalate to have the police involved."
*Interview conducted in French and translated by the author.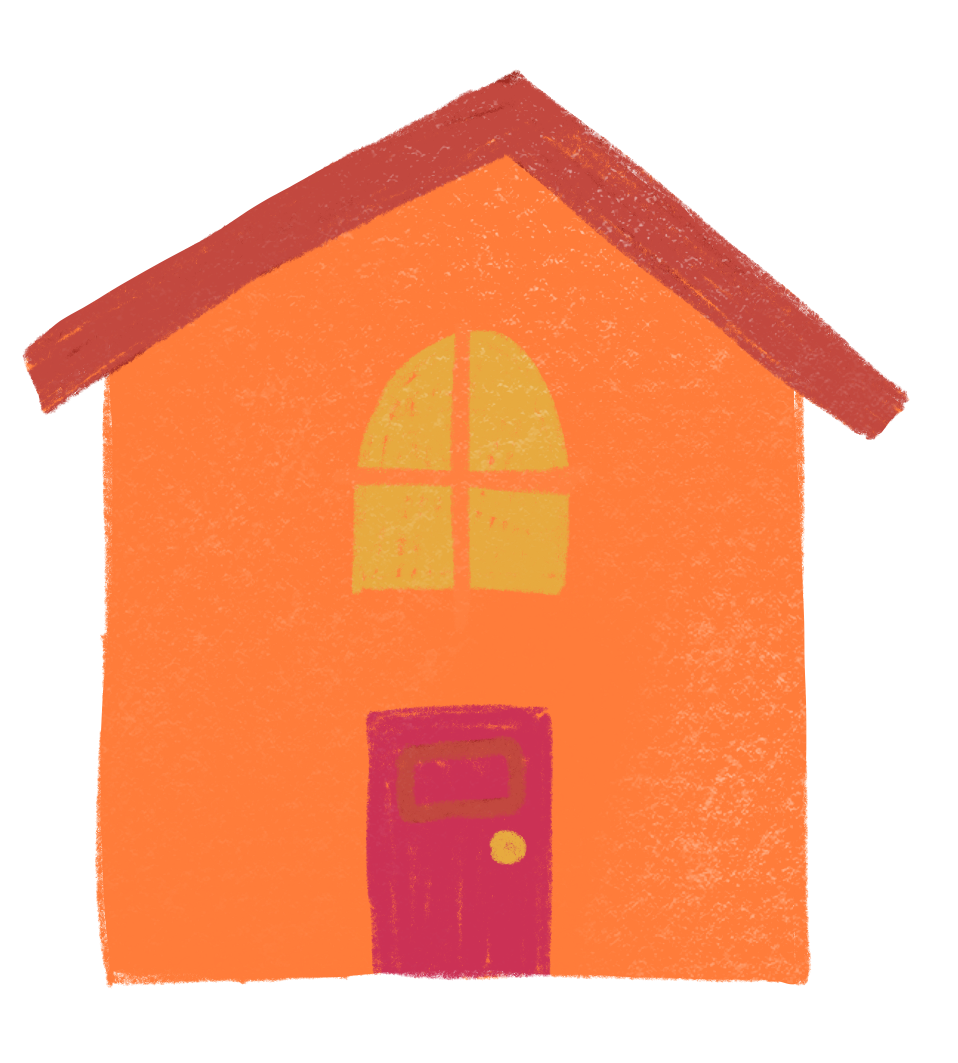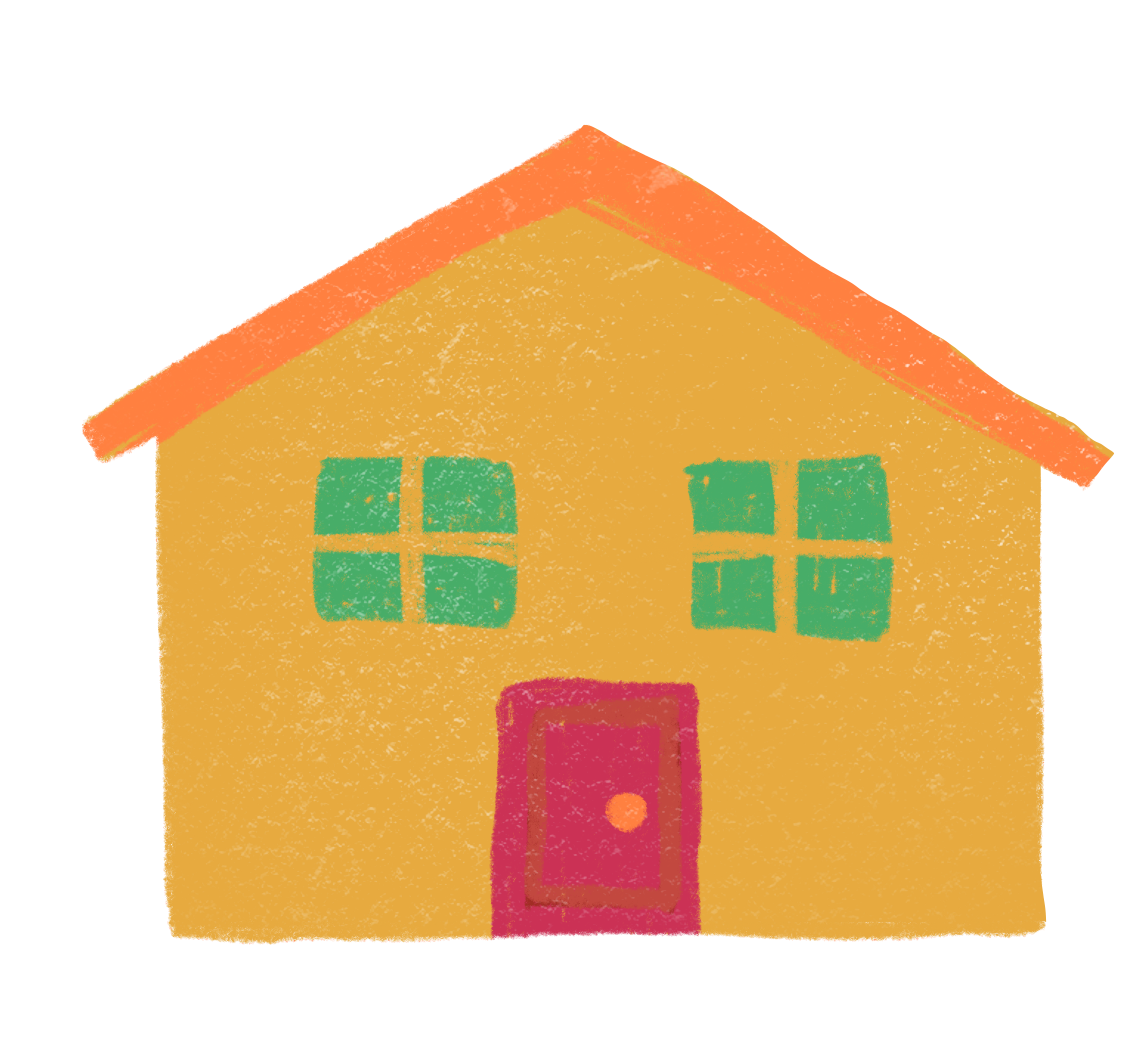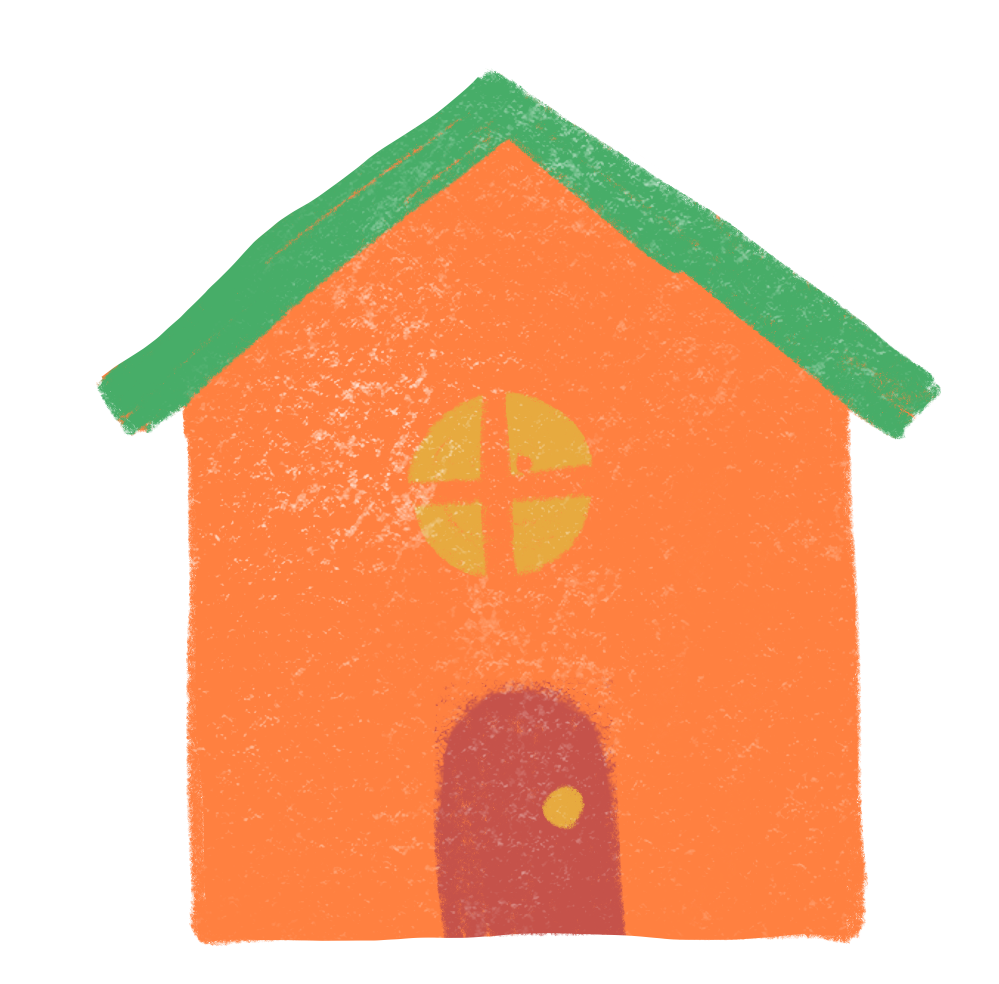 Illustrations by Jinny Moon, Design Editor