The  Tribune is an independent, entirely student-run newspaper at McGill University, with a publication of 2,000 weekly print copies. It has covered McGill, Canada and the world since 1981. It features a wide variety of content – News, Opinion, Student Life, Features, Arts & Entertainment, Science & Technology, Sports, Multimedia, Design, Photography, and Web Development – and a reputation for fair reporting. Our editors have gone on to work and write for magazines, national newspapers and international media companies – all before graduation.
Editorial content is the sole responsibility of editorial staff members, but may not reflect the opinions and beliefs of all editors. The Tribune reserves the right to edit letters for length and grammar. No article or photograph or other content may be reproduced in any way without the prior written permission of the Editor-in-Chief. All rights reserved.
The Tribune is published by the Société de Publication de la Tribune.
A list of corrections is available here.
Looking to get involved? Find out how here.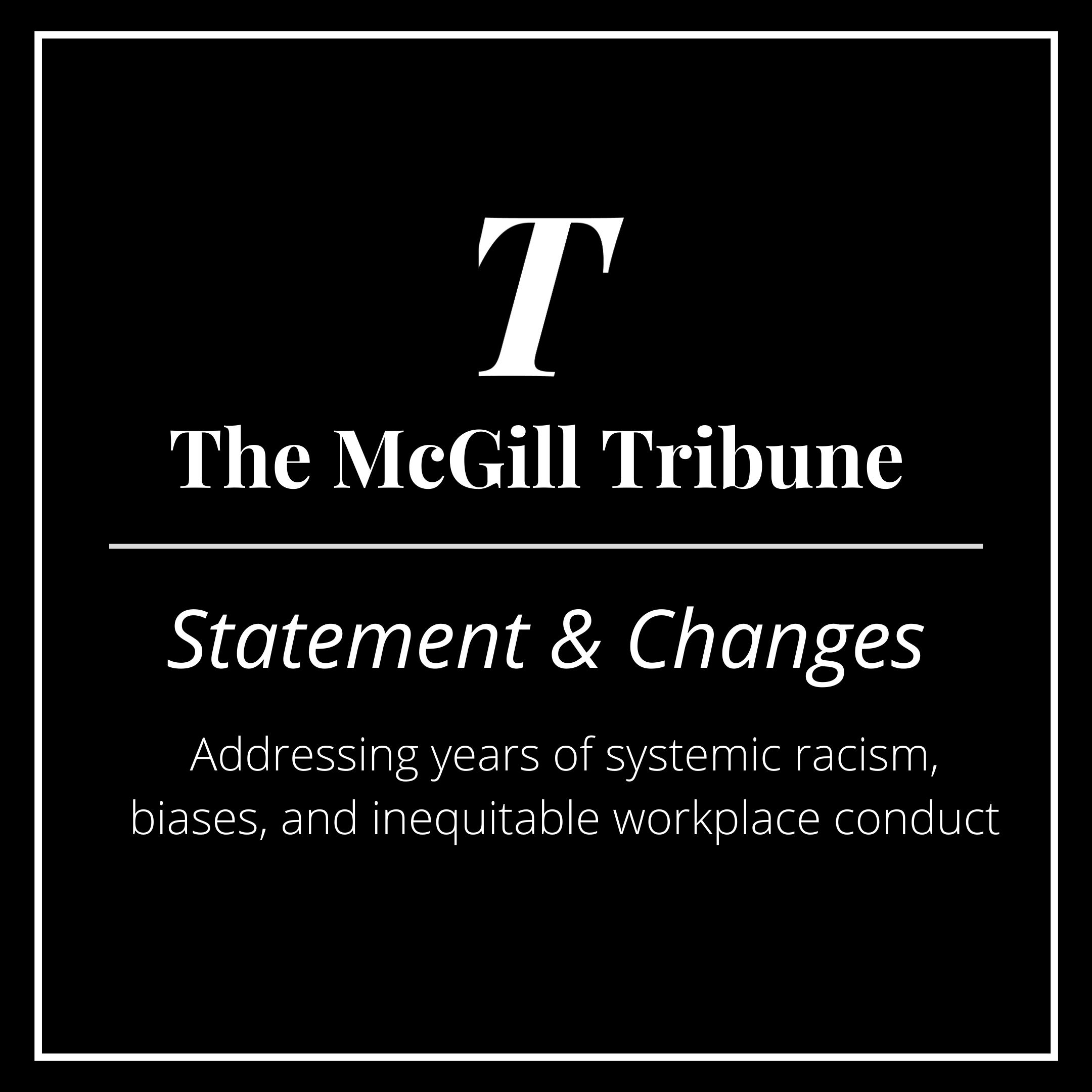 Click here to view our Statement & Changes.
If you have any suggestions or recommendations for us, please feel free to reach us through this form, or email [email protected].
For meeting locations please email the respective editor below.
Masthead 2022-2023
---
Senior Editors
---
News
---
Opinion
---
Features
---
Student Life
---
Science and Technology
---
Arts and Entertainment
---
Sports
---
Multimedia
---
Design and Illustration
---
Photography
---
Web Development
---
Copy Editing
---
Social Media
---
Staff Writers & Staff Creatives 2022-2023
Ali Baghirov, Margo Berthier, Ella Buckingham, Melissa Carter, Roberto Concepcion, Ella Deacon, Julie Ferreyra, Adeline Fisher, Suzanna Graham, Jasjot Grewal, Charlotte Hayes, Jasmine Jing, Monique Kasonga, Shani Laskin, Eliza Lee, Oscar Macquet, Zoé Mineret, Harry North, Simi Ogunsola, Atticus O'Rourke Rusin, Ella Paulin, Dana Prather, Maeve Reilly, Maia Salhofer, Sofia Stankovic, Caroline Sun, Harrison Yamada, Yash Zodgekar