Sampson McFerrin, Montreal-based visual artist and Print Media student, opened his Checarré exhibition the first weekend of April, issuing a display of his artistic adroitness in all its blossoming splendour. Providing a candid presentation of his maturing technique, Checarré features a multiplicity of art forms, ranging from oil to acrylic, inkjet to photopolymer, photography to sketch work—all arranged in a striking visual concoction embellishing the brick-walls of McFerrin's Montreal apartment.
In an interview with The McGill Tribune, McFerrin acknowledged the lack of uniformity in his artwork, noting that his aesthetic is still evolving. His aim with Checarré is to open his work to public opinion by taking a creative backseat. McFerrin engages with this goal through the exhibition's name, a witty triple-entendre itself. 
"Checarré is a mix of two words," McFerrin said. "Firstly, it is 'checking-in' to see where my art is at right now, where it has been, and where it is headed to in the future. The second word, carrée, is French for square. A lot of my works have ended up in squares, despite having initially framed them differently. My brother added a further note to that—chez moi. Because the exhibition is at my apartment."
McFerrin does not cite any single individual for inspiring this creative enterprise. Instead, he credits his experiences abroad over the years as a major driver behind his work.
"I have spent over three years of my life on a bike, sleeping in a tent, in almost 30 countries around the world," McFerrin said. "That experience has made me who I am, given me the belief systems that I have, along with the flexible mindset I approach every day with."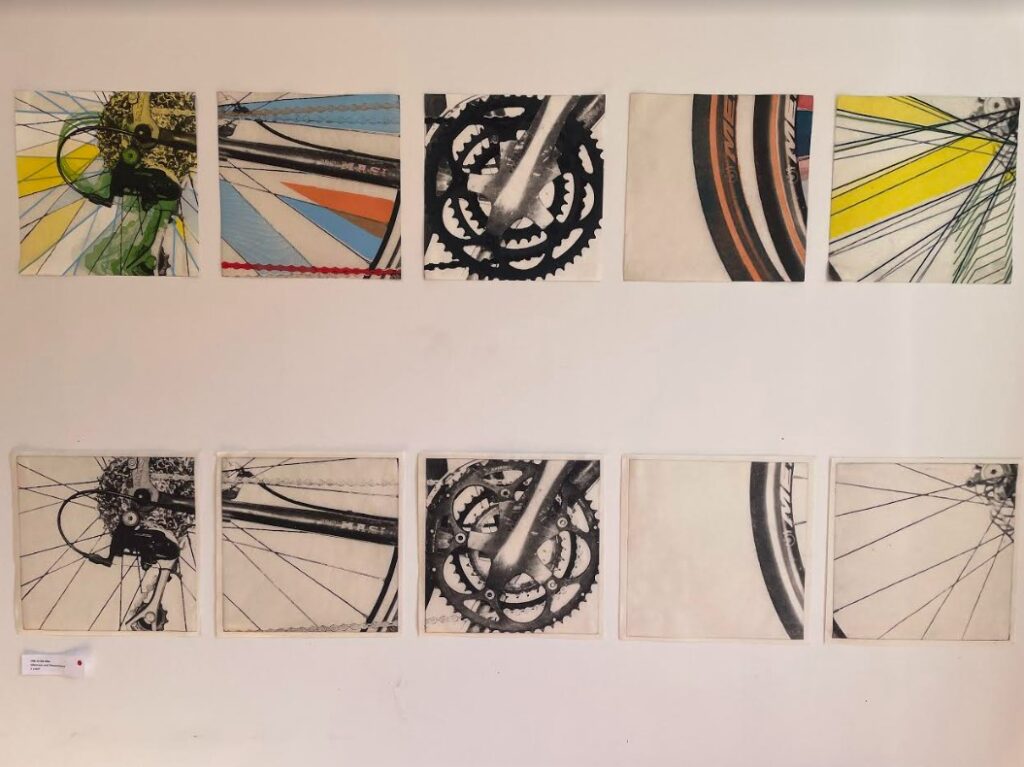 McFerrin places value on a piece of art by following a unique code, wherein an artwork's worth is extracted from a quartet of interconnected sources—the aesthetic value the artist derives from it, the aesthetic value the audience derives from it, whether it has a personal connection with the artist, and whether it has a personal connection with the audience. In creating a piece, he tries to achieve all four, as he believes them all to be of equal importance. 
"To spark dialogue or conversation is [an] inspiration for me," McFerrin said. "Discussing my pieces with others, so that it's not just me in the process, is what's important. A piece can just grow by others' involvement in it."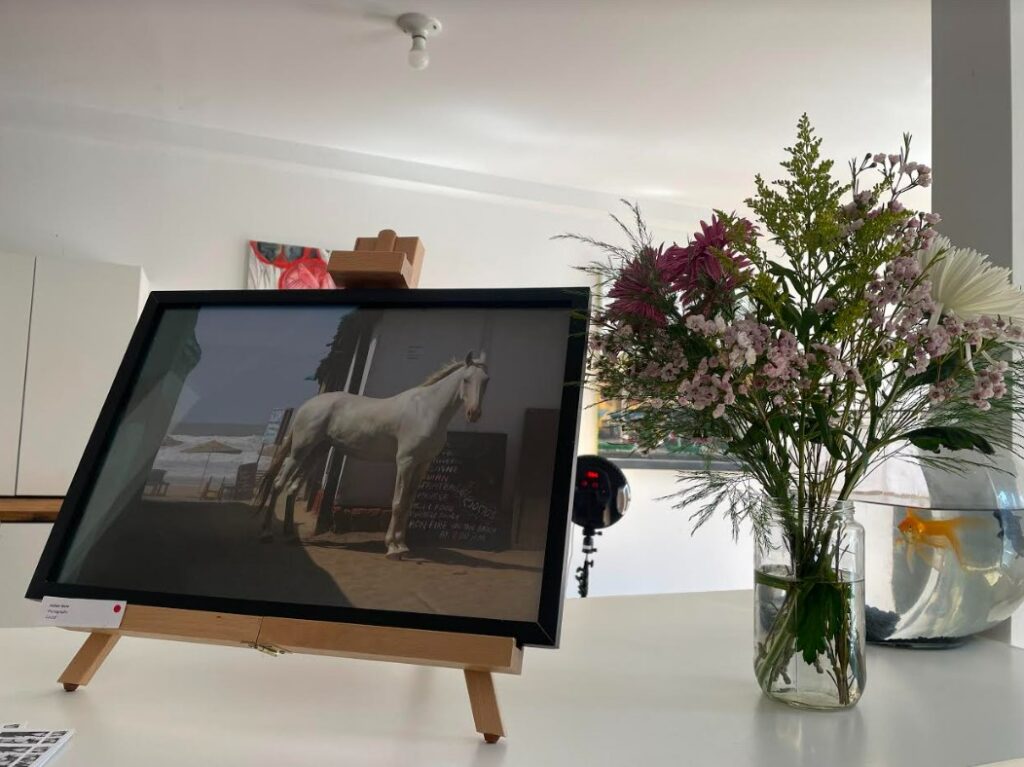 Rain Pants Party, a 36×36-inch acrylic made by McFerrin, is not only his personal favourite, but also a piece he believes fulfills all four sources of value.
"When my brother, my best friend, and I were biking across Canada, there was a particular day when it was raining heavily outside, and we were wearing our rain pants," McFerrin explained. "The farmers we were staying with said that we can cook our meal and stay dry in their barn. So, we took off our raincoats, sitting there in the barn in our rain pants, listening to tunes and having fun. That's when we said, it's a rain pants party."
While McFerrin has no galas or exhibits planned for the near future, he is optimistic about spreading his work and message as his artistic vision progresses.
The second opening of Checarré will occur on April 10 at 3546 Avenue Lorne, Apartment #6, from 1 p.m. to 8 p.m.