The summer season may be cooling down, but The Tribune's Arts & Entertainment (A&E) section is heating up! Here is a breakdown of what the A&E enjoyed over summer break.
Joanna Newsom: The Milk-Eyed Mender (2004)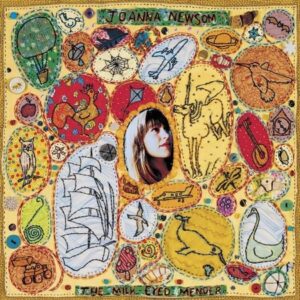 By: Annabella Lawlor, Contributor
In her first studio album, The Milk-Eyed Mender, Joanna Newsom creates a uniquely authentic world of whimsical sound. Released in 2004, the record contributed to the rising popularity of the "freak folk" genre in Brooklyn and San Francisco. Newsom's combination of mature lyrical prose with the unconventional sounds of doleful harp and harpsichord elicits the playful nature of her creations. The storybook aspect of her songs acts as an ode to the sanguine perceptions of childhood, prompting listeners to question the lost imaginations that come with growing up. Her vocal inflections vary from the utter sombreness of "This Side of the Blue" to the chant-like playfulness of "Inflammatory Writ." The lyrical poignancy that she possesses from such a young age leaves the listener wanting more and questioning what else she is capable of.
Saw (2004)
By: Alyssa Sequeira, Contributor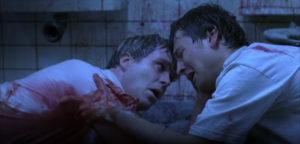 This summer, I entered the Saw universe by watching all nine movies in preparation for Saw X's release on Sept. 29. Creepy puppets and serial killers aside, the faces that stood out are those of Dr. Lawrence Gordon (Cary Elwes) and Adam Stanheight (Leigh Whannell)—the original film's protagonists. Lawrence and Adam begin the franchise chained by their ankles in a grimy (understatement!) bathroom with a dead body as the room's centrepiece. The horrific setting unexpectedly gives way to underpinnings of romance. Along the way, the two men engage in sarcastic banter and quips loaded with sexual tension, such as Adam noting the fun they're having without lubricant. Even the official Saw account tweeted a photo of the two adorned with a bloody heart on Valentine's Day. Do these two make it out alive and spend the rest of their lives together? Watch and see for yourself.
Pure Colour by Sheila Heti (2022)
By: Izzi Holmes, Contributor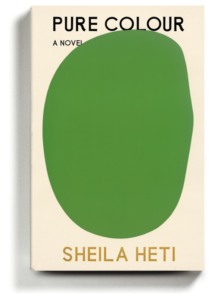 In her 2022 novel Pure Colour, Canadian author Sheila Heti reimagines creation as an artistic process. Much like a painter or writer, God revises the world in drafts. In God's second draft, all people emerge from eggs as critics, taking the interpretive point of view of either a bird, fish, or bear. Heti essentially retells the book of Genesis, examining the dynamics each animal propagates through the relationships and life of "birdlike" Mira. Grieving the physical and emotional losses of those close to her, Mira grapples with the purpose of her own existence as an artist and a critic. As the fate of both Mira and humanity relies on the belief that to create and critique art is to live, Mira must contend with what it means to die after her father's passing. The modern cynicism and philosophical precision of Heti's prose ensure the resonance and relevance of seemingly archaic anxieties. 
Lives of Girls and Women by Alice Munro (1971)
By: Kellie Elrick, Contributor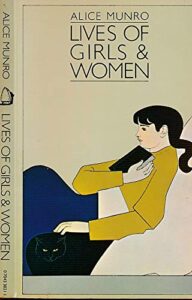 Alice Munro's Lives of Girls and Women follows Del Jordan as she comes of age in small-town Southwestern Ontario, shrewdly observing the intricacies and hypocrisies of class, religion, education, sex, desire, and of course, the lives of girls and women. The book's beauty does not manifest itself through florid prose, but rather in its expression of beautiful truths that remain too often unspoken. Munro explores how we may all live multiple lives and often multiple truths. The novel's structure illustrates this brilliantly, as it is arguably a short story collection in disguise as a novel. "People's lives, in Jubilee as elsewhere, were dull, simple, amazing, and unfathomable—deep caves paved with kitchen linoleum," Munro writes. Lives of Girls and Women explores how perhaps we are not made whole by grand revelations and moments of intensity, but rather through everyday motions that quietly mould us into new selves.