When Marc Miller started helping high-school friend and current Prime Minister of Canada Justin Trudeau fundraise in 2008, he was a practicing lawyer, not particularly involved in politics.
Fifteen years later, Miller has now been the Member of Parliament (MP) representing McGill's riding for eight years and became the Minister of Crown-Indigenous Relations in 2021. He also became the first MP to give a speech in the House of Commons entirely in Kanien'kéha (Mohawk).
Miller, 49, graduated from McGill Law in 2001, after completing his bachelor's and master's in political science at the University of Montreal. Though his father was the Dean of Arts at McGill and his mother an archivist, he did not want to become an academic.
"I'm mildly introverted at times, but not introverted enough to do a PhD," he said, chuckling.
Miller said he was probably older than the average law student during his time at McGill, but still enjoyed meeting people from different backgrounds.
"Some of my best memories are the kind of silly ones with my roommates […] participating in law games, stuff sometimes involving alcohol," Miller said. "Probably not the most distinguished way for a minister […] to remember their [time] but you know, it was a memorable occasion."
After university, Miller became a mergers and acquisitions lawyer for Stikeman Elliot, working in Montreal, New York, and Stockholm. But after being inspired by Trudeau's movement, he swapped his time as a lawyer for helping Trudeau's campaign. In 2015, Miller was elected MP for Ville-Marie—Le Sud-Ouest—Île-des-Soeurs.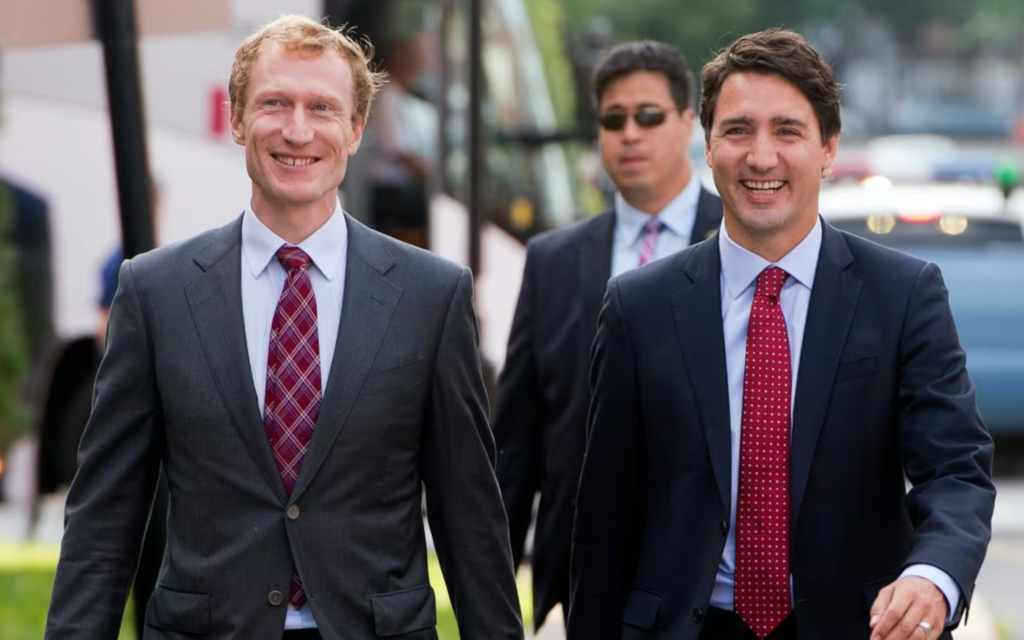 Miller's mandate as Minister is to build government relationships with Indigenous communities, which he does by settling treaty disputes and funding Indigenous support programs. Miller is conscious of Indigenous communities' significant socio-economic disadvantages, such as insufficient access to health care and low water quality, and says the government is committed to tackling these problems.
"Putting in sort of historic sums to try and close it, whether it's education, health care, infrastructure, clean water, […] has been a […] highly profiled topic across the country, but something that's still ongoing," he said.
McGill is currently involved in its own dispute with the Kanien'kehá:ka Kahnistensera (Mohawk Mothers) over the New Vic Project, which the group says is the site of unmarked graves of Indigenous children. In October 2022, the Superior Court of Quebec ordered McGill to halt construction on the site for approximately four months until a final decision on the lawsuit had been made.
"I am concerned," Miller said regarding the dispute. "It's important to make sure that you are very respectful of timing and pace, and protocols, […] often, you know, in our haste to develop, or even in the best of faith, it's important sometimes to take a pause and to listen."
Since Miller became an MP, the political landscape in Canada has changed significantly. He mentioned how in 2015, the Liberals had been out of power for almost a decade, but now, most young people have grown up with a Liberal government. While contending with the expectations of young voters, Miller has also had to navigate challenges posed by the COVID-19 pandemic, the rising cost of living, and the highest food inflation since 1981.
"What we know from a pure data perspective is that […] students, women, and racialized groups are the most affected [….] Failure to recognize that has terrible consequences."
One government program Miller said provides relief is the one-time top-up to the Canada Housing Benefit, a payment of $500 to low-income renters. To qualify, you must be a permanent resident or citizen of Canada and have a family income of less than $35,000.
Modes of communicating with young constituents have also changed since 2015. The rise of social media has led to shorter attention spans and an increased risk of exposure to disinformation. Miller believes politicians still need to learn how to use the media effectively and that it is important they do because young people are driving new priorities in the political agenda.
"Youthful segments of the population are very interested in seeing the government have a position," he said. "There is a will to see politicians taking care of [long-term] issues that are dealing with the environment and Indigenous matters."