The Order of Canada was established in 1967 by Her Majesty Queen Elizabeth II and it is one of Canada's highest civilian honours. The prestigious title recognizes Canadians who have made outstanding contributions to Canadian society and have enriched the lives of those in our country. Governor General and former McGill principal, David Johnston, announced new members and officers of the Order of Canada in the annual New Year's list of appointments. Among them includes members of the McGill community Victoria Kaspi, Lorne Trottier, Katherine Carleton, Michael David Dan, John Parisella, and Isaac Schiff.
Victoria Kaspi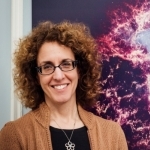 Kaspi is a professor of physics at McGill University. Her research is focused on observational studies of neutron stars and the use of radio and X-ray telescopes to study pulsars, which are rapidly rotating neutron stars that regularly emit 'pulses' of radiation. Her work is globally renown and her insight into the behaviour of neutron stars is widely respected. In 2016, she was one of the youngest recipients of the $1-million Gerhard Hertzberg Canada Gold Medal for Science and Engineering. Her promotion to Companion of the Order of Canada is recognition for her research preeminence and scientific achievements.
Lorne M. Trottier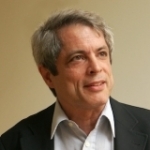 Trottier is best known as the co-founder of Matrox, a computer corporation that specializes in computer graphics. In addition, he is an engineer, businessman, and philanthropist who has contributed over $20 million to McGill for the funding of science buildings and initiatives. He has been promoted to Officer of the Order of Canada for his generosity as one of Canada's leading supporters of research and education in the sciences.
Katherine Carleton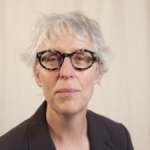 An adept musician and an admired arts manager, Carleton has worked hard defending, promoting, and advocating for the arts and orchestra all over Canada. This McGill University Management graduate has been the executive director of the Kingston Symphony, the Nova Scotia Symphony, and the Kitchener-Waterloo Symphony orchestra. Her appointment to the Order of Canada demonstrates the contributions she has made with her passion for music.
Michael David Dan
After resigning from his neurosurgery career, Dr. Dan returned home to Toronto and became a generous donor to charities in the area. Dan has been appointed to the Order of Canada in recognition for his contributions and work with indigenous people. He created Gemini Power, a hydroelectric venture that works with indigenous communities in Ontario.
John Parisella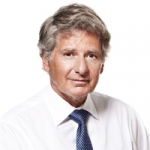 McGill Faculty of Education alumnus Parisella's past roles include serving as chief negotiator of a land claim by the Mohawks of Kahnawake and as chief of staff to former Quebec premiers Robert Bourassa and Daniel Johnson. While teaching at Concordia University, he served as special communications advisor to the university's president. It was his social, political, and academic engagement, as well as dedication to major governance issues, that earned him this recognition.
Isaac Schiff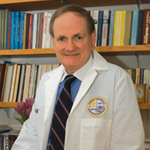 After graduating from McGill Medical School, Dr. Schiff went on to serve as the director of the Division of Reproductive Endocrinology at Brigham and Women's Hospital. He later became chief of the Mass General Department of Obstetrics and Gynecology at the Massachusetts General Hospital, where he initiated the obstetrics program, the in-vitro fertility program, and the division of urogynecology. In addition, Dr. Schiff is one of the founding trustees of the North American Menopause Society and was editor-in-chief of its journal Menopause since its inception. He has previously been honoured with the Harvard Medical School's Dean's Award for the advancements he has made in women's health.