The McGill Tribune presents its endorsements for the Students' Society of McGill University (SSMU) 2022—2023 Executive team.
---
President
---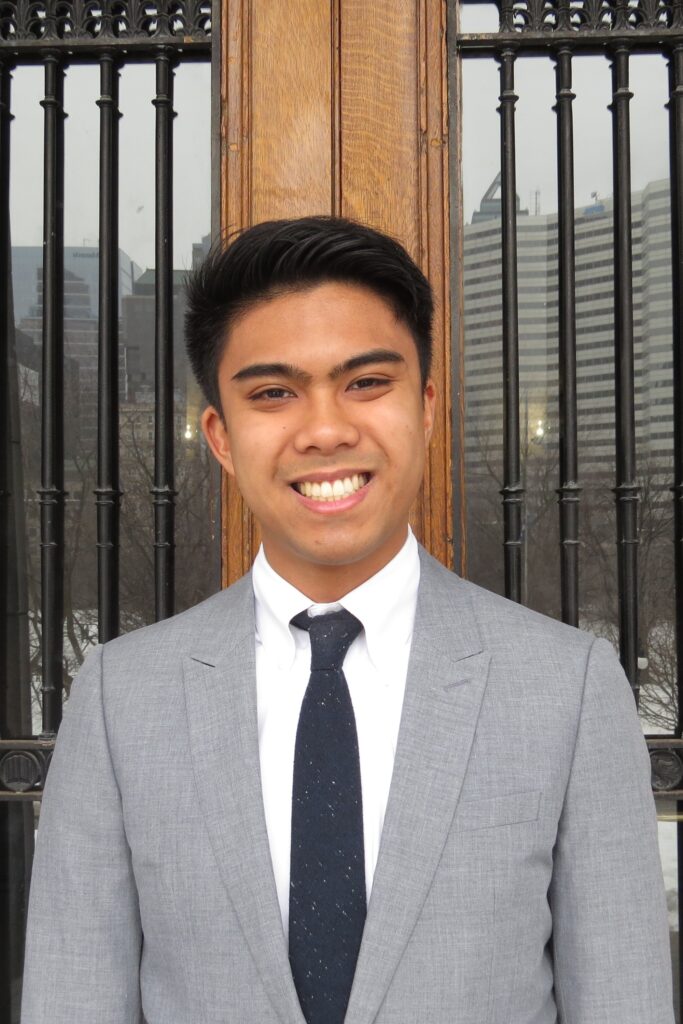 Bryan Buraga
If elected, Bryan Buraga's 2022-2023 term would be his second—he served as SSMU president during the 2019-2020 academic year. His experience is, unsurprisingly, extensive: He has in-depth knowledge of SSMU's structures, and is well-equipped to fix the problems he sees in the society's bureaucracy and workplace environment. Since his departure from office, he has gotten involved in various activist groups on campus including Divest McGill and the broader Divest for Human Rights campaign. Buraga, U3 Arts, also heavily contributed to the McGill Student Union Democratization Policy Initiative. If elected, his main priorities would be to democratize SSMU, faculty associations, and university governance, and to create a McGill Tenants' Union to support student housing rights.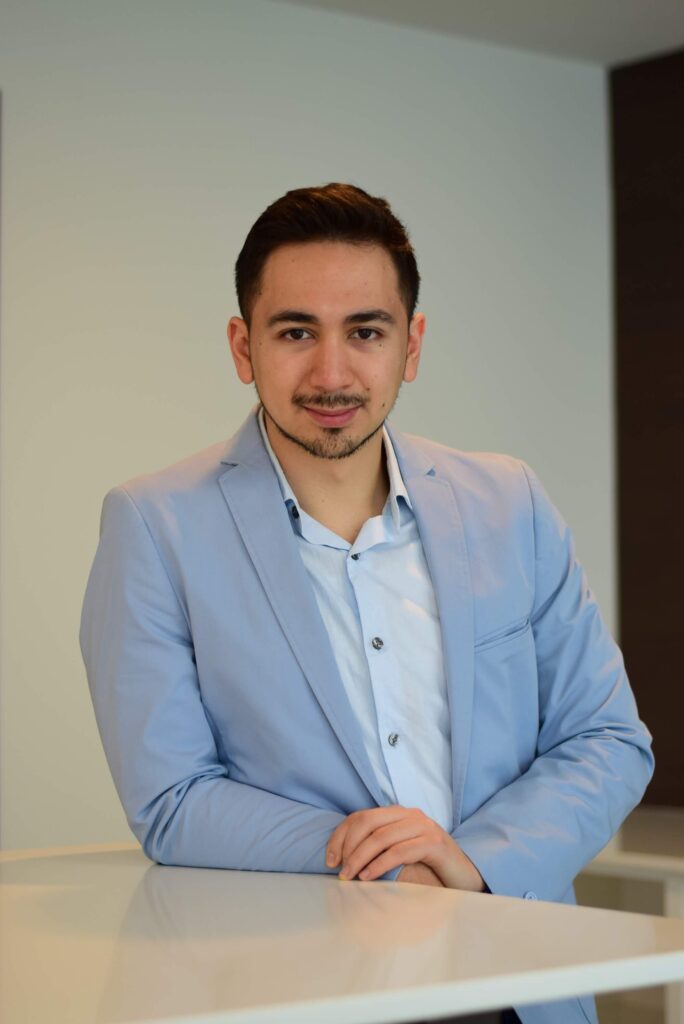 Julian Guidote
Julian Guidote, BA&Sc '21 and first-year law student, has experience as a mental health counsellor for Kids Help Phone and as a mental health advocacy coordinator for SSMU. Throughout his campaign, he has stressed the importance of listening to his staff and strengthening relationships within SSMU by increasing the budget and staff of the Social committee. To improve institutional memory, he plans to maintain open communication with the prior SSMU executives and implement a translation and transcription service to make SSMU website information and meetings available in different languages. Guidote also promises to create a green space and to promote student artistic talent. With his combined knowledge of law and mental health advocacy, Guidote is versed in listening to and caring for others, and hopes to turn this experience into meaningful action for students.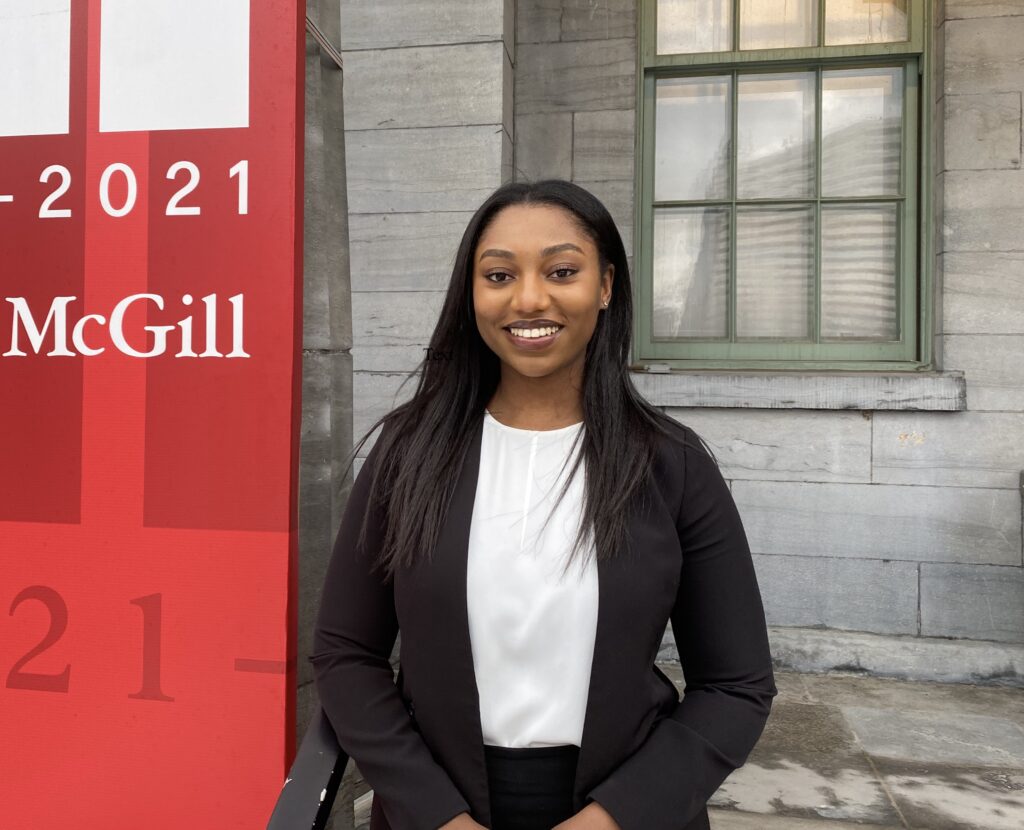 Risann Wright
Risann Wright, U3 Arts, has staked her campaign on reforming SSMU from the inside, out, to make it a more effective and supportive governing body. The commissioner for both Black Affairs and External Affairs, as well as an Arts senator, she has considerable experience in student governance. She has also served on numerous other clubs and committees throughout her time at McGill. Her platform has three major pillars: Advocacy; Equity and Governance; and Leadership and Support. Wright is strongly committed to reforming equity and leadership policies within SSMU to help the organization operate more effectively and better support students. If elected, she plans to create an interactive online advocacy platform to connect students with resources, and to establish an Equity, Diversity, and Inclusion (EDI) plan within SSMU.
---
Endorsement: Yes to Risann Wright
Wright's campaign combines extensive and relevant SSMU experience with practical, realistic goals that will both encourage a safer work environment at SSMU and lead to more effective student advocacy. Her front and centre commitment to representing the interests of the student body are commendable. While Buraga boasts a previous term in the president role, the society would benefit from Wright's fresh perspective, especially in the midst of various ongoing internal conflicts within the executive team. Buraga's commitment is inspiring, but his platform lacks in-depth explanations of how his massive, structural projects will come to fruition. And while Guidote evidently cares deeply about mental health, his relative lack of SSMU experience and few concrete policy points call into question his readiness for the role.
---
---
VP Internal
---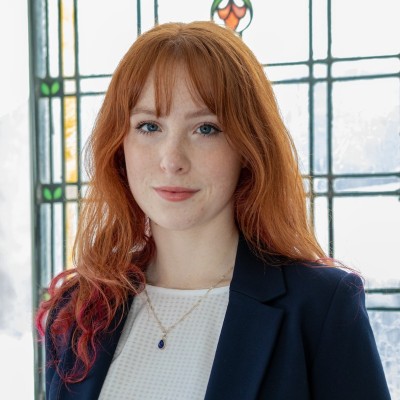 Catherine Williams

In their platform, Catherine Williams, U3 Arts, conveys that she is just like any other student—someone who, like many voters, had limited knowledge of the inner workings of SSMU, but felt motivated to get involved. Their experience in event planning as a Frosh Leader for two years, coupled with communications roles in student clubs and a corporate internship, is relevant to the VP Internal portfolio. She plans to provide equity packages for those participating in SSMU events, emphasizing that as in-person events make a return, their main priority would be to put on events that are safe and accessible to all students. Williams' other ideas include creating a SSMU app to promote student engagement with SSMU, and to increase transparency when communicating with the student body.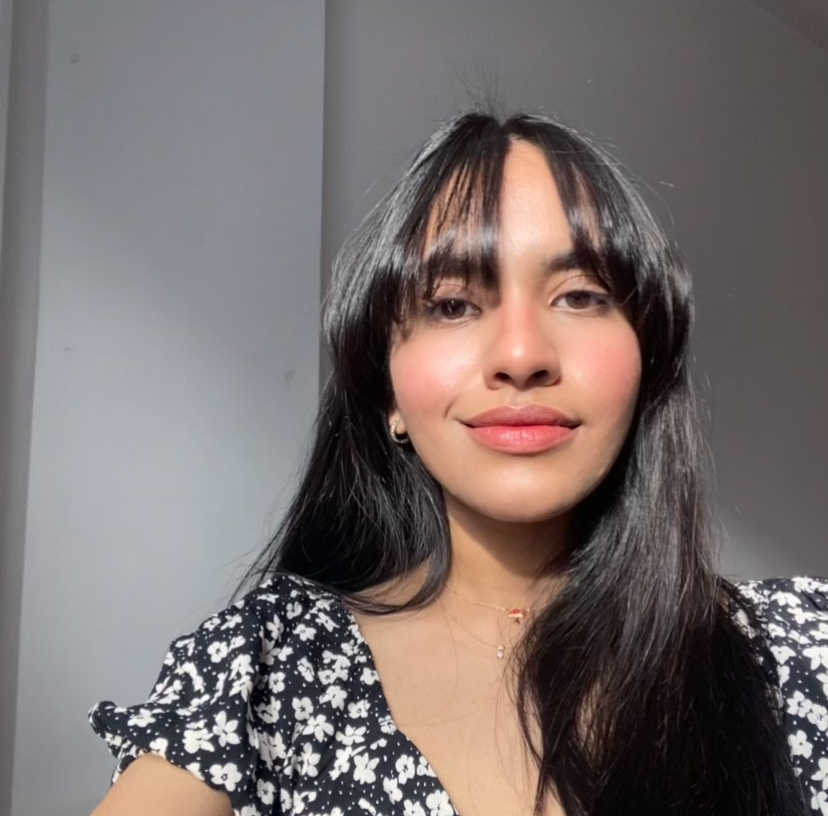 Jaz Kaur
Jaz Kaur, U2 Arts, is currently active in many areas of SSMU—as parliamentarian, she serves on the Legislative Council and chairs the Nominating Committee for the Judicial Board and Board of Directors. She is also involved in a multitude of campus initiatives and clubs, occupying three executive positions. If elected, Kaur promises to facilitate more effective and transparent communication between SSMU executives, staff members, and the student body. Indeed, her platform pushes for greater accountability for SSMU, which she hopes to get started on as soon as possible. She also wants to make SSMU more equitable by identifying systematic patterns of oppression, whether found in policies or the structure of SSMU itself, that create an unsafe workspace. Other promises include improving the relationship between SSMU and student journalists, and increasing advocacy for bilingual rights and non-Western cultures on campus through event planning.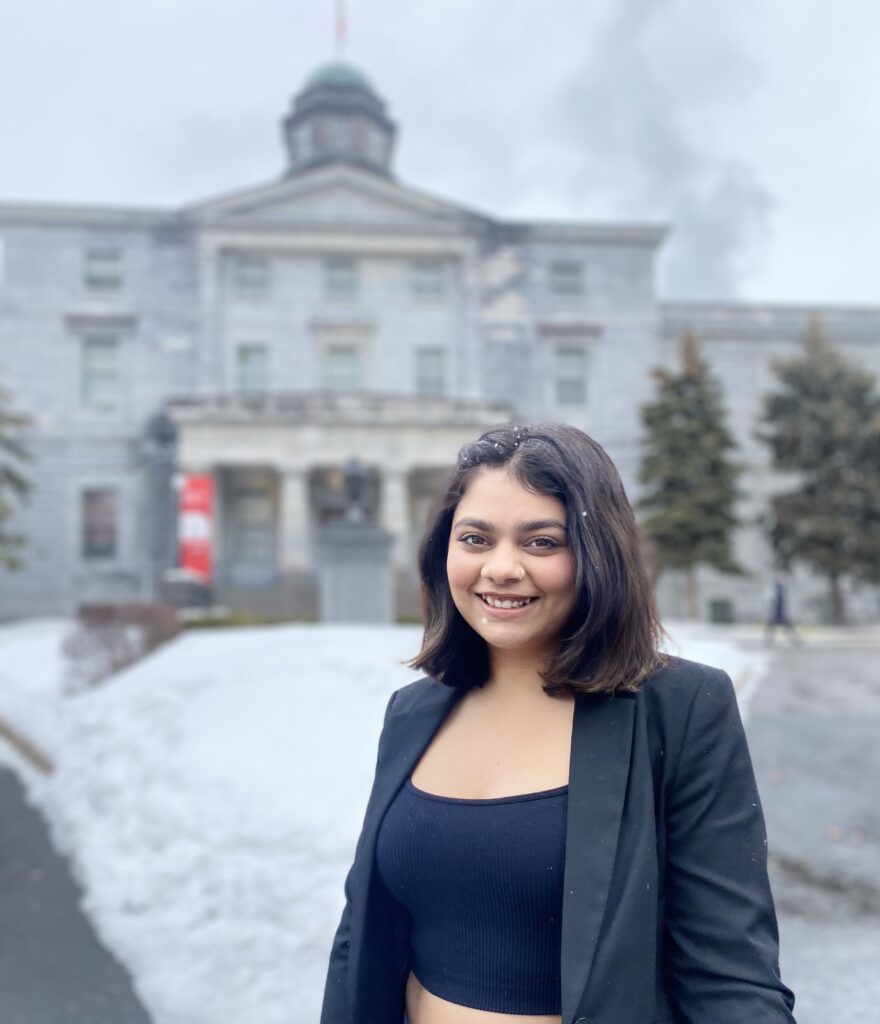 Ananya Seth
Ananya Seth's platform revolves around making communications at SSMU more accessible, transparent, and accountable. If elected, Seth, U1 Arts, plans to improve SSMU's social media presence and engagement with the student body by creating a feedback section in the SSMU listserv. She shows great ambition for event planning, which she has ample experience with in her capacity as co-president of the Indian Students Association, among other executive roles. Some of her other ideas include introducing same-day counselling at the Wellness Hub, as well as creating a food bank for students, though both lack concrete blueprints for implementation.
---
Endorsement: Yes to Jaz Kaur
Kaur shows a deep understanding of the VP Internal portfolio and the inner workings of the SSMU bureaucracy. Her experience on Legislative Council and the BoD will not only prepare her for the role, but also hopefully allow her to fulfill her campaign promises of increased accessibility and transparency with students. Kaur's ideas for student events are engaging, practical, and not overly ambitious, placing her a cut above her opponents. If elected, Kaur would bring a wealth of experience and surefooted commitment to governance. Seth's limited understanding of SSMU's inner workings and her lack of concrete action plans for her sweeping ideas hinder her promises. Similarly, Williams also fails to provide action plans, and her lack of SSMU experience reflects her misunderstanding of the scope of the VP Internal portfolio.
---
---
VP University Affairs
---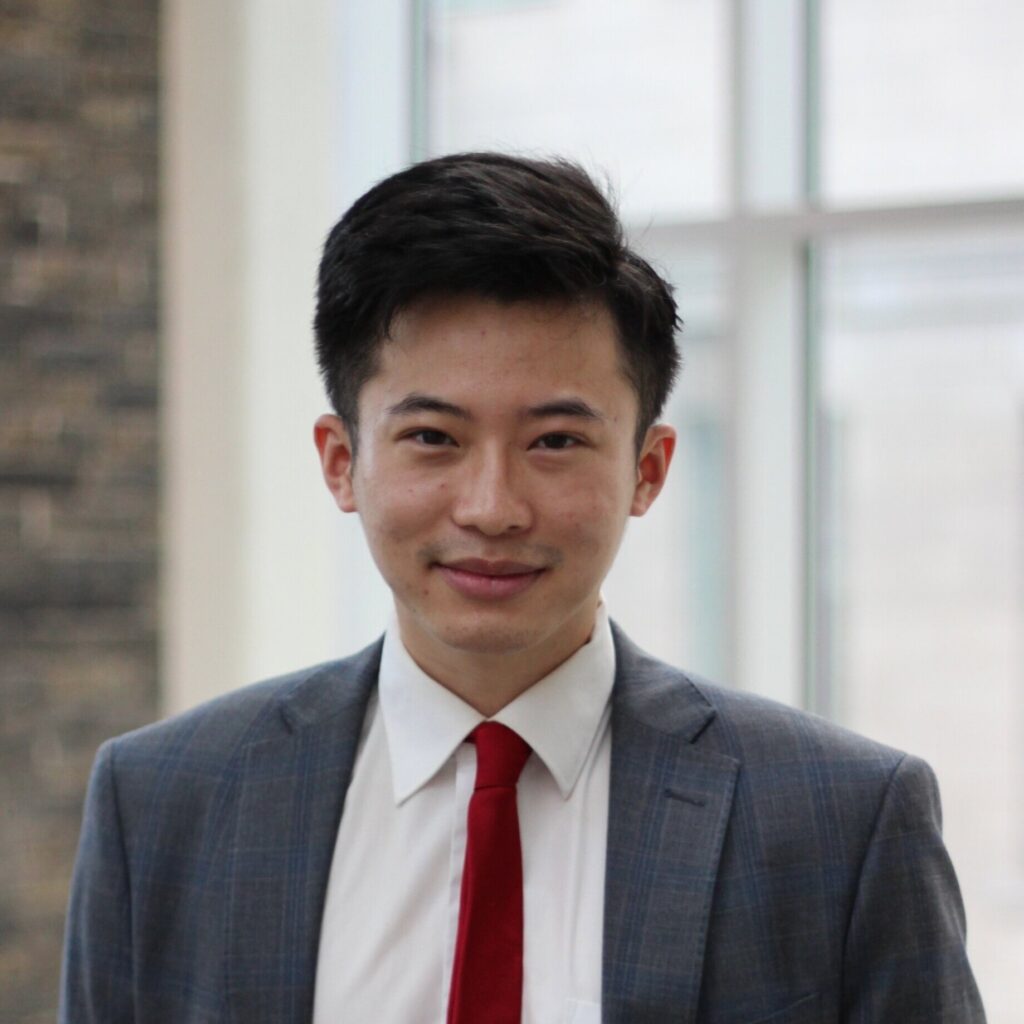 Kerry Yang
Kerry Yang, U3 Science, comes to the VP University Affairs position already familiar with the Senate, having been an Associate Senator in his first year, the incumbent Science Senator this year, as well as being involved in the SSMU Senate Caucus. Some of his platform priorities include overseeing the implementation of the Academic Wellness Proposal and pushing for an S/U policy that gives students the choice to include a course grade in their GPA if they end up doing well. Yang also hopes to expand the autonomy of the Black Affairs, Indigenous Affairs, and Francophone Affairs portfolios, primarily by opening up communication channels and connecting student representatives to the university's Action Plan on EDI and the Action Plan on Anti-Black Racism.
---
Endorsement: Yes to Kerry Yang
Given that a major responsibility of the VP UA is to represent student interests at the McGill Senate, Yang's prior experience navigating the governing body is a key asset. Self-described as a pragmatic idealist, his campaign promises comprise a healthy mix of new ideas and pre-existing, ongoing projects—all of which fall neatly, and realistically, under the UA portfolio. Yang has a strong grasp of the scope and limitations of the VP UA portfolio, and his prior knowledge and experience make him a strong candidate for the position.
---
---
VP External
---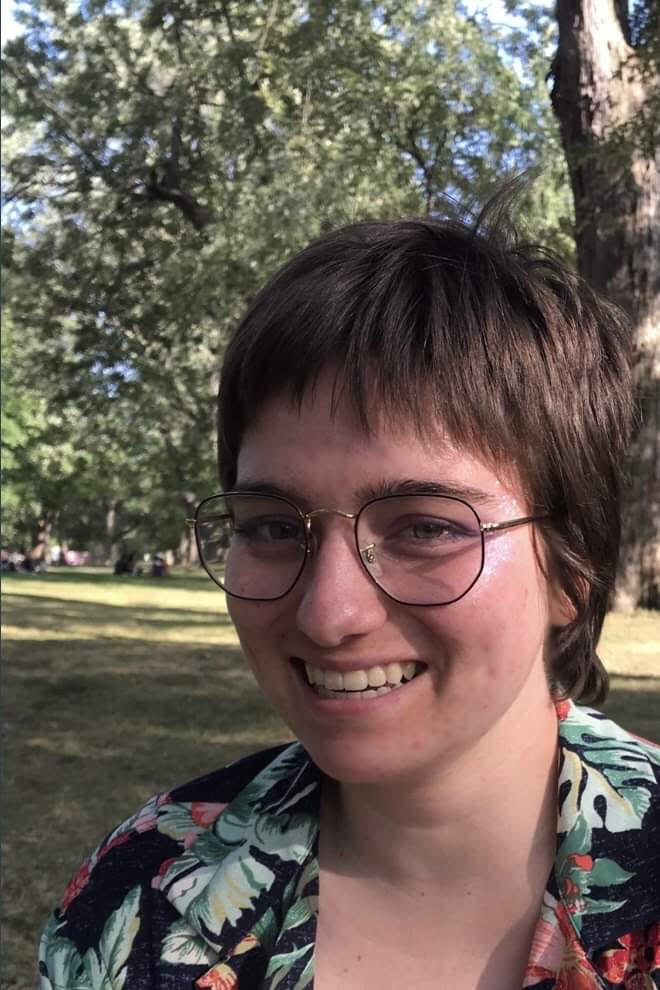 Val Masny
Endorsement: Yes to Val Masny
Val Masny, U3 Science, is running for VP External on a platform that centres accessibility and supporting communities within the larger McGill community. They have experience as the External Affairs coordinator for SSMU, they have worked with neurodivergent communities and people with disabilities for several years, and they are a member of the Citizen Committee of Milton-Parc and QPIRG McGill, among many other community groups. These connections would lend Masny a significant advantage in the role of VP External. Masny plans to continue fostering their previously established relationships with groups like the Mohawk Mothers to expand SSMU's support for marginalized groups at McGill and within Montreal. While Masny falls short of providing clear plans of action beyond engaging with their community connections, their strong belief in and dedication to increasing accessibility, democratization, and accountability will hopefully guide their term in office.
---
VP Finance
---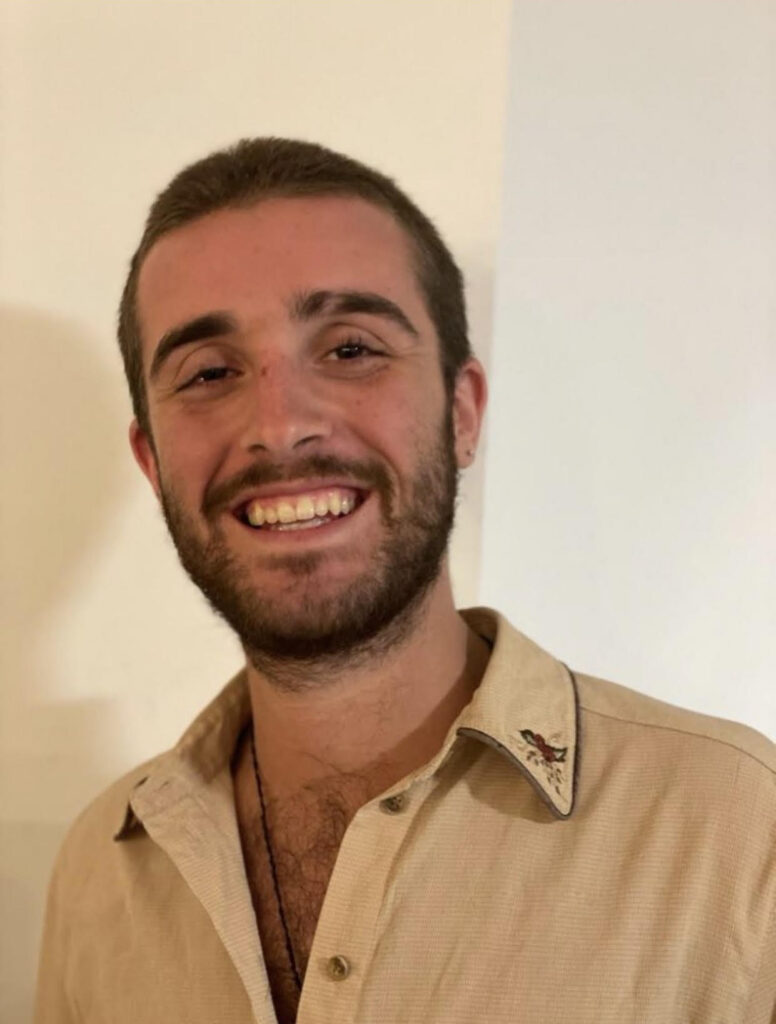 Marco Pizarro
Endorsement: No to Marco Pizarro
Marco Pizarro pledges to bring an engaged, political perspective to the finance portfolio, including strongly supporting the McGill Student Union Democratization Initiative Policy and campaigns to divest from fossil fuels. With respect to finances, he aims to learn more about the transparency issues clouding the financial processes at SSMU and to streamline processes accordingly. However, a point of concern is his complete lack of experience in the organization—its deeply complicated governance structure and large budget will prove challenging for Pizarro if he catapults up to this executive position. If elected, he faces a steep learning curve when it comes to balancing the budget and navigating the governance structure. Unfortunately, many of his proposed initiatives—like democratizing SSMU, decentralizing power, and creating a tenants' union for students—are unrealistic and fall well outside of the scope of VP Finance. Although Pizarro is clearly passionate and sincere about improving SSMU, his ambitions are not suited to the VP Finance portfolio, and his lack of understanding of SSMU and its finances hinder his chance of success.
---
VP Student Life
---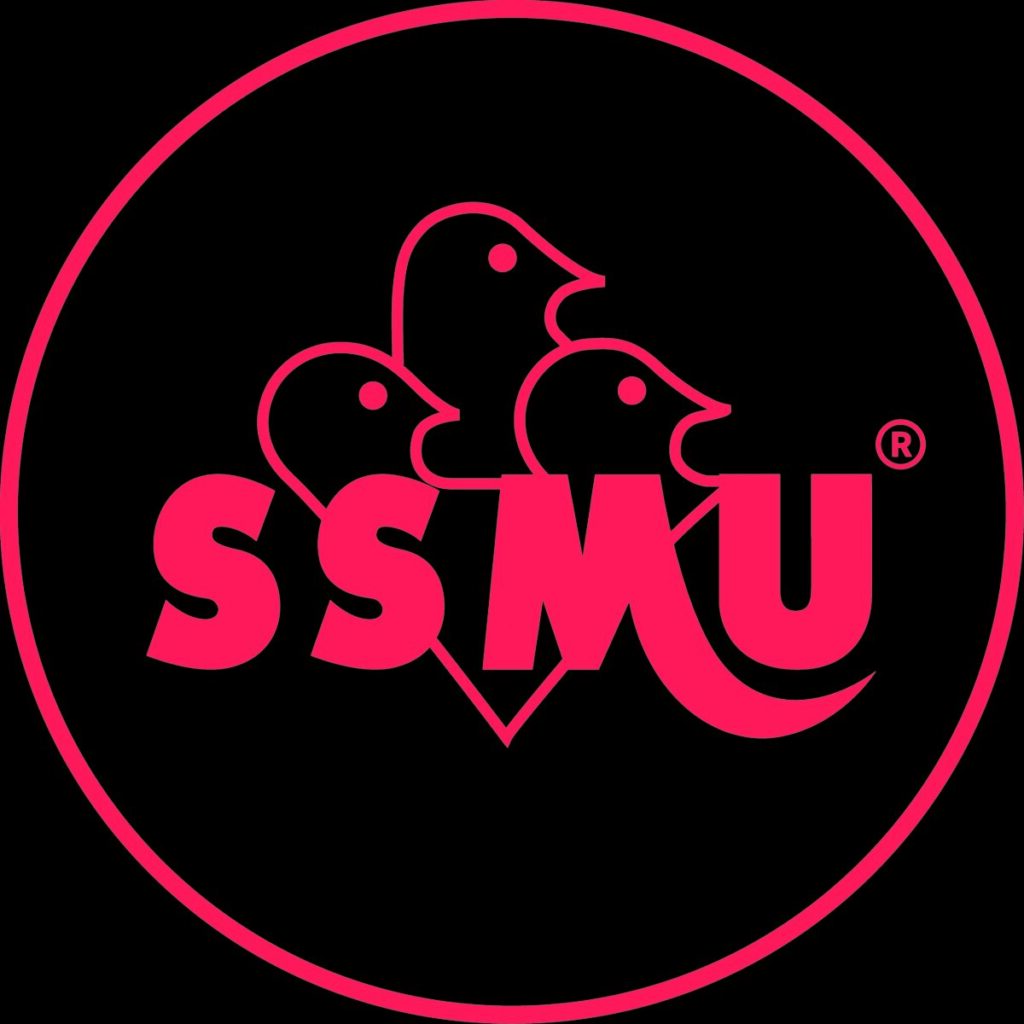 Hassanatou Koulibaly
Koulibaly's portfolio is centred around three pillars: Clubs and services, mental health, and family care. As president of the McGill African Students' Society, with two prior years on its executive team, Koulibaly understands the frustrations felt by student club leaders and plans to advocate for their demands. As for students' mental health, she wants SSMU to move away from a diagnosis-led approach to mental health, instead recognizing its fluid and fluctuating nature. Accordingly, she intends to introduce self-reported absences (SRA), a new academic consideration that is not dependent on medical notes, to support more students. In regards to family care, Koulibaly aims to expand the SSMU daycare and better address the needs of student caregivers on campus.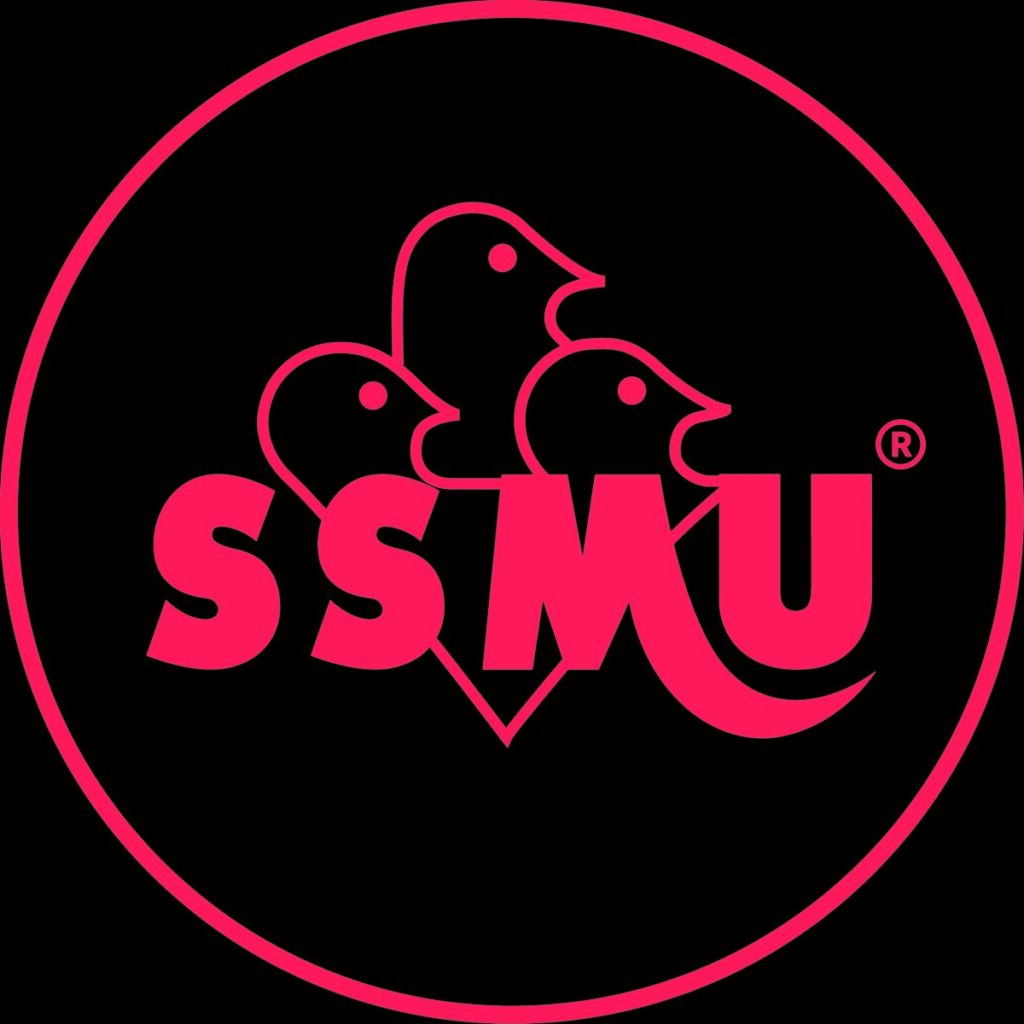 Olivia Bornyi
As SSMU's current mental health outreach coordinator, Bornyi, U1 Arts, is versed in navigating the inner workings of the organization. Her platform, anchored on accessible and efficient mental health services, also aims to rebuild the relationship between SSMU and its students, and to increase liaison between VP Student Life and student groups on campus. She plans to continue and expand current initiatives, like the SSMU minicourses and daycare volunteer programs. Consistent across each goal is a general effort to improve the flow of information within SSMU. One notable idea is to centralize this information in a shared database to alleviate the burden of communicating and organizing across committees, which she hopes will translate into better experiences for all.
---
Endorsement: Yes with reservations to Hassanatou Koulibaly
Both candidates appear passionate about the role and are committed to expanding initiatives such as the daycare centre and its associated volunteer program. However, each also faces pitfalls that hinder their preparedness for the role. Koulibaly lacks formal SSMU training, and many of her action items are relatively vague beyond implementing the SRA program. Bornyi offers more experience, bringing up ideas to streamline internal SSMU processes, but elements of her platform are overly ambitious and absent of any larger equity dimension. However, Koulibaly's experience as a high-ranking club executive, along with her commitment to bolstering equity and accessibility to student life, ultimately sets her apart from Bornyi.
---
---
The Editorial Board's Endorsement Process:
In order to present the most informed endorsement decisions possible, select editors and managing editors conducted remote interviews with all of the candidates, and examined each platform in detail. The endorsements are the product of an Editorial Board meeting in which we addressed, debated, and voted on every candidate. In order to earn the Tribune's endorsement, a candidate had to receive a majority vote. Reservations could also be appended to any "Yes" endorsement with the approval of a majority of editors. Any questions or concerns about our editorial process or its outcomes should be directed to [email protected].