Liam Gill
Among the many talented athletes at the 2022 Olympics is 18-year-old snowboarder Liam Gill. Gill represents the Dehcho Dene as a member of the Łı́ı́dlı̨ı̨ Kų́ę́ First Nation and is the only First Nations athlete on the Canadian Olympic team.
Gill, who was originally an alternate for the snowboarding team, will be replacing Derek Livingston who was injured during training. Gill feels the weight of responsibility associated with competing in the place of an athlete for whom he has so much respect.
"Derek has been my mentor and idol in my journey of training in halfpipe this past year, and replacing him makes me want to make him proud," Gill wrote in an email to The McGill Tribune. "I really want to land a run for him, [because] I know he will be cheering me on." 
Livingston's injury came just two days before the team was set to leave for Beijing. Gill remembers the moment he received the news—he immediately had to start packing and preparing to leave given the quick turnaround.
"It was late morning the day before the snowboarding team had to leave. My mom woke me up and told me the news that Derek had been injured and I was going to replace him," Gill wrote. "My first reaction was honestly being sad for Derek. I said, 'No no no no.' I knew how much Derek wanted to go and was hurting for him. I called Derek right away and talked to him while packing."
The next day, Gill was on his way to his first Olympics, set to be the second-youngest member of the snowboarding team. Although he has never competed at the Olympic level, Gill has had other experience on the international stage.
In 2020, Gill represented Canada at the Winter Youth Olympic Games, where he finished eighth in the big air category, 11th in slopestyle, and 13th in halfpipe. During the 2020-2021 season, Gill was selected for both the slopestyle and halfpipe junior national teams, and this season, he moved up to be on the senior national halfpipe team. While he enjoys both events, he found his groove on the halfpipe.
"I always competed in both [halfpipe and slopestyle], but I was progressing very quickly in pipe and was motivated to catch up in my halfpipe skills compared to my slopestyle and big air skills," Gill wrote.
Ever since he shifted his focus to the halfpipe, his skills developed rapidly.
"Learning new tricks was motivating and progression came quickly," Gill shared. "Halfpipe is a challenge, doing runs is terrifying and you really respect the riders that do it for that reason."
This year's snowboard halfpipe event will run from Feb. 9 to Feb. 11 and will consist of two qualifying rounds and three finals rounds. Gill hopes to use this opportunity to try to land more advanced tricks.
"I want to land a clean run, and then I also have a couple bigger tricks that I would like to put down, maybe one or a couple double 1260s," Gill wrote. "[But] I don't feel like I have to look out for any specific athlete, as we all try to cheer for each other and want each other to put the best runs we can down."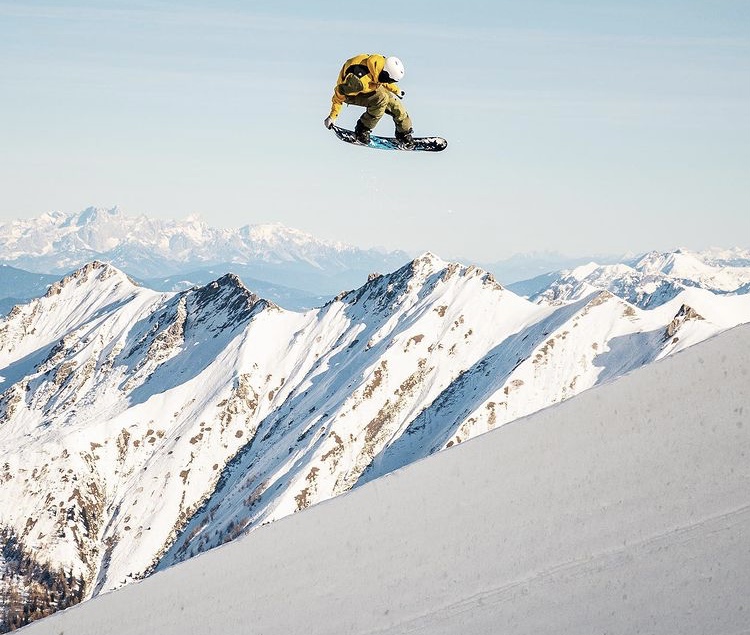 Even with the strict COVID-19 restrictions put in place, Gill's time at the Olympics has been both busy and rewarding so far. Though he enjoys going to the Olympic village to participate in the games or activities, nothing compares to the feeling of competing alongside his teammates.
"My favourite part overall has to be being on snow with the rest of the Canadian team," Gill wrote.
As the only Indigenous athlete on the snowboarding team, Gill hopes his performance will serve as a source of inspiration and pride for his community.
"I'm honoured to represent First Nations and Indigenous people in sport and hope to make them proud," Gill wrote. "Hopefully I can inspire the youth up north in Liidlii Kue and all the Dene and other Indigenous communities to follow their passions and do what they love."
Lilah Fear
London-raised Lilah Fear took up skating the moment she could walk. Currently a U3 Arts student at McGill, Fear will be representing Great Britain in ice dancing at this year's 2022 Winter Olympics, competing with her partner, Scottish ice dancer Lewis Gibson.
Speaking with The McGill Tribune, Fear looked back on the upbringing that steered her toward the ice rink. 
"Both of my parents are Canadian and there is a history of figure skating and ice hockey in my family," Fear said. "I started group lessons in primary school, going to Queens Ice Rink in London weekly with my friends."
Quickly, Fear turned her focus to ice dancing, where skaters dance on ice with a partner, and no jumps or throws are allowed. In contrast to figure skating, ice dancing pairs emphasize fluid, ballroom dancing-like motions, without the adrenaline overload of flying through the air on skates.
"I did both free skate and ice dance, but always gravitated toward ice dance," Fear said. "I didn't love jumping and really didn't love falling!"
Living in London afforded her a wealth of opportunities to pursue her talents
"Great Britain has an amazing solo ice dance circuit which allowed me to work on the technique and performance side on my own until I was lucky enough to find a partner," Fear said. "I had one partner before teaming up with Lewis."
A powerful and dedicated dancer, Fear also brings her work ethic to her studies. A part-time student studying psychology and social entrepreneurship at McGill, Fear believes that with good time management, it is possible to be both a world-class athlete and a university student.
"I have really enjoyed my studies and learning, and feel that having both aspects in my life is really enriching," Fear said. "Sometimes [my studies feel] like a heavy load, especially during the competitive season, but […] I have also met some wonderful friends through McGill and am so thankful for these connections."
Spending time in Montreal has allowed Fear to further hone her skills. She explained that her group training at the Ice Academy fosters unconditional support rather than rivalry.
"Within the realm of ice dance, we are lucky to train at the Ice Academy of Montreal, where we are surrounded by many of the top teams in the world," Fear explained. "Not only are we inspired by them, we have an incredible coaching team that works to bring the best out of all the skaters."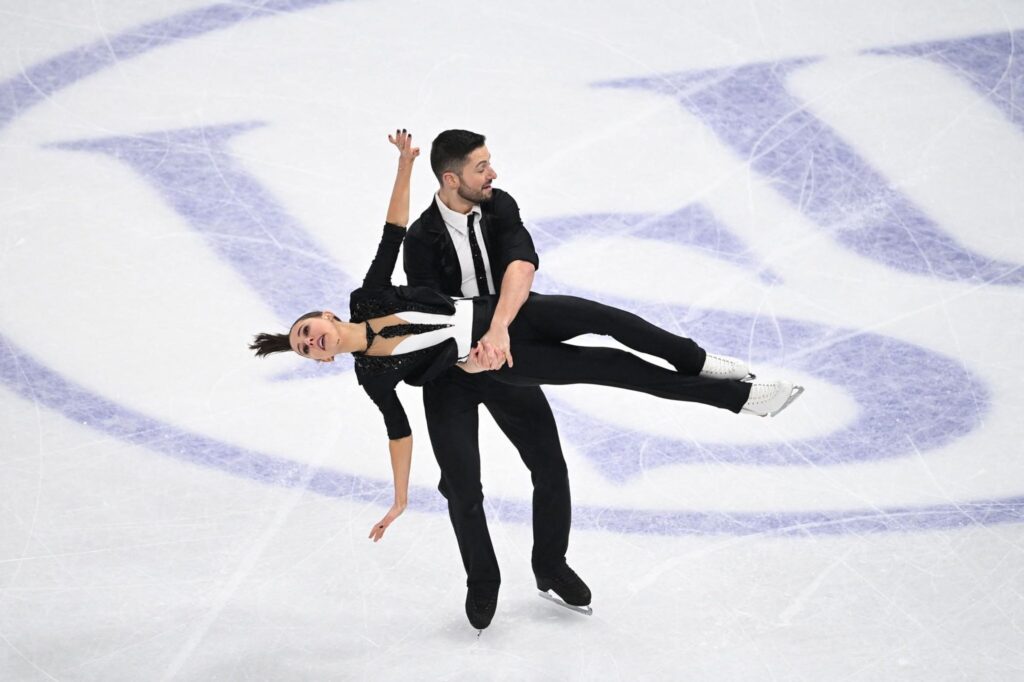 Like many athletes, making it to the Olympics had been a lifelong dream for Fear. She will be joining McGill alumna Tina Garabedian in the ice dancing category, who is competing for Armenia with her partner Simon Proulx-Sénécal. In the competition, each pair of dancers must execute several elements, including a lift, spin, step sequence, and turn sequence. There are also time limits, and dancers lose points if they exceed them.
Every athlete, Fear explained, is going into this year's Olympics with their own unique goals in mind. Many have been working toward these aspirations for months, and even years. Team spirit and morale has remained high across all events, and Fear plans to cheer for Great Britain in competitions like bobsled, speed skating, and curling.
Reflecting on her own goals, Fear hopes to highlight the spark between her and Gibson, and to deliver an emotional performance as ice dancing partners.
"At these Olympics, we are aiming to deliver two performances that reflect how hard we have worked and the training that is in place," Fear said. "We want to soak up the electric atmosphere, to share in this journey with athletes from around the world."