Team building is often regarded as trivial and little more than a way to "get to know people." Sure, icebreakers can become repetitive, but there is a valid reason for the constant emphasis on team synergy, especially in sports. The reason is pretty simple: Teams that know and understand each other play better as a cohesive group.
However, during the COVID-19 pandemic, team building has become more difficult—trust falls cannot exactly be done over Zoom. As a result, 2020's first-year athletes at McGill have been forced to find new ways to build the necessary bonds with their new teammates. Jamie Gunter, U0 Management, and goalkeeper for the McGill Men's Varsity Soccer team says team bonding is one of the main reasons he reached out to the McGill men's soccer this Fall.
"I emailed [Coach Mounicot] around the end of March," Gunter said in an interview with The McGill Tribune. "I had a friend of mine [that] I played with a couple [of] years ago who's a year up and he's on the team right now, so I just mentioned [in my email], 'Hey I know someone on the team looking to try out' and [Coach Mounicot] emailed back 'Keep you posted.'" 
Gunter's first practice was somewhat unconventional, as it was completely non-contact, but it was successful nonetheless. 
"I ended up emailing [Coach Mounicot] again to figure out what was happening, and he said, 'We will actually be practicing, non-contact,'" Gunter said. "I ended up being given the okay to come and I went and practiced with them, and now we're here."
Gunter's bond with a former teammate helped him in this case, but that bond was developed prior to their arrival at McGill. Monty Weatherall, U1 Arts and 2020's RSEQ Men's Rugby Rookie of the Year, emphasized the importance of team bonding, especially at McGill.
"Being part of the rugby team was so crucial to how I fit in here [at McGill]," Weatherall said in an interview with the Tribune. "I came from the UK and knew one person here, but except for that, I knew nobody. You come into the rugby team environment, and it's the same with every sports team, and you go in there and you've instantly got 50 friends."
The effects of Weatherall's integration into the team were noticeable, as he was named not only RSEQ Men's Rugby Rookie of the Year but was also one of four McGill rugby players to be named to the All-Star First Team.
"We have a great balance on the rugby team," Weatherall said. "We performed really well, coming sixth in Nationals last year, and we also have a great social life in a normal year, going out and seeing each other."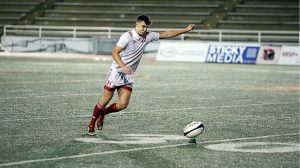 Being around like-minded teammates is something Sophia Monahan, U0 Arts, places great value in as a member of dance groups Mosaica and United Groove.
"Being around dancers who are just as passionate, but also have different inspirations [is my favourite part of dance]," Monahan said in an interview with the Tribune. "It's really nice to be around people that are passionate about the same thing." 
Monahan elaborated on the importance of shared experiences in dance, especially now with the added emotional and mental burden of virtual rehearsals. 
"I find [online rehearsals] a lot harder," Monahan said. "The main aspect of [dance] is going into the studio and dancing with other people [….] Specifically, I find it a lot harder to remember my choreography when not in the studio."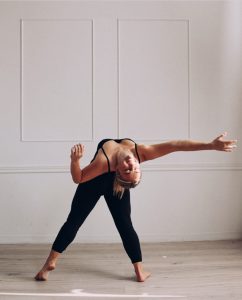 First-year athletes need to foster new bonds between teammates, but with seasons being cancelled, this team building is becoming increasingly difficult. The success Gunter experienced with making the soccer team was the product of a bond formed on a previous team, and now Monahan is already noticing that the virtual nature of practices is making training more difficult. 
Some organizations, like the Varsity Council, have done their best to create solutions to this problem. However, replicating a normal first-year experience is difficult, and the results are understandably imperfect. Braden Tennill, U0 Engineering and pitcher for the men's baseball team, explained the efforts his team has made to create bonding experiences.
"There've been a couple of varsity bonding events that [McGill Baseball] joined in on," Tennill said in an interview with the Tribune. "[But as for] that formative experience of being a first-year on a sports team, I kind [of] don't have it this year."
The negative impacts of this loss for first-years is undeniable. Luckily, Weatherall's experience from being on the team last year allows him to be a mentor for newcomers struggling to adapt. 
"We meet every other Monday for 'Hat Monday' on Zoom," Weatherall said. "In a normal season, every Monday practice is a 'Hat Monday' where you turn up in a funny hat for practice. It's super awesome as some people will turn up in crazy stuff."
The men's rugby team has made efforts to host activities to specifically welcome first-years. These traditions existed in the past, but have been adapted so they can be continued on biweekly Zoom meetings.
"We also have a tradition on the team that one first-year takes the role of 'The Weatherman,' so before every game they put out a weather report, and also the 'Riddlemaster' puts out a riddle," Weatherall said. "We have people doing that again this year, but obviously they do it before our Zoom calls. Also, we have split ourselves in groups of six or seven for senior players making sure the younger lads, especially the first years in [residence], have someone to talk to. It's like a buddy group, people checking in on each other making sure that everyone is coping with school and the red zone." 
The rookie season plays a critical role for many athletes in finding their places within their team's dynamic, but sports teams provide more than just exercise for athletes. 
"[The team is a] breath of fresh air from being stuck in your room doing school work," Gunter said.
Tennill pointed to the communal aspect of baseball and the family that his team has become. 
"[My favorite part of the team is] having a group of people you can rely on at McGill." 
Weatherall builds on Tennill's sentiment, linking his team's synergy specifically to their performance.
"Our togetherness definitely makes us pretty successful as a team," Weatherall said. "When it comes down to it, we are all very willing to put our bodies on the line and fight for each other on the pitch." 
Team building is critical to a team's success. Having unquestionable trust in one's teammates allows athletes to perform their best out on the pitch, in the dance studio, or anywhere in between. Despite the circumstances, sports teams at McGill are attempting to create healthy and cohesive team environments, especially with their new first years—a task that, however challenging, will be vital to their future success.