The 2021 Premier League season is halfway finished and has been rather unpredictable. Liverpool, last season's champions, are currently four points behind current league leaders Manchester City, who have 44 points and an extra game to play compared to the rest of the top four teams. Right behind Manchester City and ahead of Liverpool is Manchester United, who are three points back from first. Rounding out the top four is Leicester City, who lag five points behind the leader. 
Currently in the middle of the standings are traditional powerhouses as well as some unforeseen dark horses. Powerhouses Chelsea and Arsenal both have 30 points after 20 games. Chelsea seems to be trending downwards, while Arsenal is trending up after the loan signing of creative midfielder Martin Odegaard, eliminating 16 points from their last available 18. Joining Arsenal and Chelsea are Aston Villa, Southampton, and Leeds United, who all have a game in hand on the London sides. The McGill Tribune shares its predictions for the rest of the season.
Top Four Predictions
Fourth, Leicester City 
It will be no surprise if Leicester City replicate their 2015-2016 Cinderella story title run, as the Foxes sit a mere two points behind Manchester City. Leicester may temporarily lead the league with a decent run of fixtures coming up, including Fulham, Wolves, and Leeds. However, the Europa League campaign will pick in February, meaning Leicester will have to travel across Europe midweek. Ending the season with United, Chelsea, and Tottenham means capitulation may be in the cards for the Foxes, leading to a fourth place finish this campaign.
Third, Manchester United
United had the chance to move up to the top of the ranks on Jan. 27, when they played the worst team in the league, Sheffield United. However, they lost 2-1, a result that sums up their campaign: Inconsistency mars this Manchester team. While heroics from the likes of Paul Pogba and Bruno Fernades could win them unexpected points, it is far from sustainable for a title charge. Third would not be a bad finish at all, considering Ole Gunnar Solskjaer's relationship with the hot seat as manager.
Second, Liverpool 
Liverpool were dominant in their last campaign. The reigning champions won their first Premier League title in style, finishing with 99 points, 18 points clear of the next closest side. This year however, long term injuries to center backs Virgil Van Dijk and Joe Gomez have hindered the side, in addition to their attacking woes. Until their 3-1 win against Tottenham on Jan. 28, Liverpool had gone 486 minutes without a Premier League goal and 40 days without a Premier League win. There's no doubt Klopp's side is still one of the best, but they need to be perfect to make up for their injury losses—so far, this season has been far from that.
First, Manchester City:
Pep Guardiola is a tactical genius. No one can deny that. However, his recruitment and management prowess tends to fly under the radar. Manchester City boast incredible depth—an integral aspect to a title-winning team normally, but even more so during a pandemic. Although star playmaker Kevin De Bruyne is out injured, that did not stop City from a 5-0 victory against West Brom on Jan. 26. Midfielder Ilkay Gundogan has looked revitalized this season, with six goals in his last seven Premier League games. Wide players such as Raheem Sterling, Riyad Mahrez, and Bernardo Silva give Guardiola immense amounts of creativity at his disposal. At the back, Ruben Dias looks to be the signing of the summer and forms a formidable partnership with John Stones. This City side has all the makings for a title run, so only one thing can stop them: Themselves. We have seen Guardiola overcomplicate his tactics before. Regardless, if City keep playing like they have been, this title is theirs.

Trending up, Arsenal
Mikel Arteta was given an almost impossible job last season: He was tasked to take over midseason, in his first head manager role, and bring a "Big 6" club back to its former greatness. While Arsenal finished eighth in the league, they went on to win the FA Cup, securing a trophy and a European qualification. All signs were pointing to a good campaign this season from the Gunners. However, before Boxing Day, Arsenal was sitting in 14th place and had relegation on their mind. A Boxing Day win against Chelsea turned into a fine run of form, bringing the Gunners up to the top half of the table.
Trending down, Chelsea 
The Blues started well with promising performances in the beginning months of the season, even though their new signing, Kai Havertz, did not replicate his form from the Bundesliga. However, the nightmare started in the December-January period, when Chelsea struggled to win. Frank Lampard, club manager until Jan. 25, was let go due to his inability at making a consistent plan to win games. Thomas Tuchel, now in charge, will have a tough task ahead to keep Chelsea in the top four with the upcoming Champions League and FA Cup.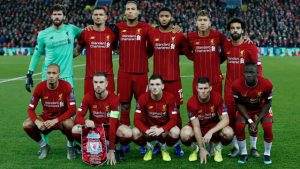 Relegation predictions
20th: Sheffield United
Sheffield have the worst start to a top flight season in English Football history. The Blades have scored just 12 goals in 21 games so far and are 10 points behind a non-relegation zone team, Brighton, who still have a game in hand. The club has lost 17 games and won only two so far. With this record, they are bound to finish 20th and become relegated from the Premier League.
19th: West Brom
The first half of the season has not been successful for West Brom, who have won only one of their past five games. They have the worst goal differential in the Premier League of -33. Slaven Bilic, West Brom's previous manager, was let go in December last year, and was succeeded by Sam Allardyce. Allardyce, who has managed successful escapes from the relegation zone in the past with teams like Bolton and Sunderland, will require more than a miracle to get West Brom out of relegation this year.
18th: Fulham
Fulham have won only two out of 20 games so far and have been in the bottom three every season. They have not won a game since November and have 10 draws. It would require many unlikely wins for the team to escape the relegation zone.
Overall, this season is wide open, with about 20 games left for each team to play. With the Champions League round of 16 matches approaching in February, Liverpool and Manchester City face a challenging game schedule ahead, which could eventually narrow the race for the title.