As the second official Fall Reading Week comes to a close and McGill students are thrust back into the throes of midterm season, downtime can feel like a fleeting dream. For students who have time to read non-academic books or for those looking for a new study soundtrack, here are some highlights from members of the Arts & Entertainment team. 
Pre Pleasure by Julia Jacklin
Amalia Mairet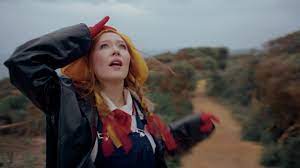 Although Julia Jacklin's new album was released in late August, October is the ideal season for Pre Pleasure. Her third record is an intimate, confessional experience with a dreamy but drum-heavy sound that Pitchfork classified as "understated rock." The vocals are soft but deliberate, compelling you to listen carefully—whether it's in an airport boarding line or on a walk to class. Autumn is a season of change and patience, the perfect time to listen to Jacklin meticulously unravel relationships with her younger self, mother, unnamed lovers, and friends, with a flawless instrumental backdrop throughout. If nothing else, tune into "Ignore Tenderness" for the uncomfortably honest first verse about reconnecting with her sexuality, and stay for the vocal swell that lifts masterfully into the chorus.
"The Midnight Club"
Millie Roberts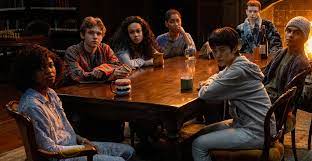 An ominous Victorian manor deep in the woods, ghosts, cultish rituals, and a group of teenagers looking to solve an ancient mystery: All of these classic horror tropes are embraced in The Midnight Club. The Netflix series takes place in an eerie youth hospice for those diagnosed with a terminal illness, where eight teenagers meet every night and share ghost stories to reconcile their pasts with whatever future they have left. The newest addition, Ilonka (Iman Benson), hopes to find a paranormal cure by uncovering the history of the hospice's dark secrets. The Midnight Club is a valuable addition to Mike Flanagan's horror universe, yet it doesn't reach the evocative heights of its predecessors, such as The Haunting of Hill House. Despite this, it remains a worthy Halloween season watch for those looking for a moderate scare. 
Derry Girls, Season 3
Ella Gomes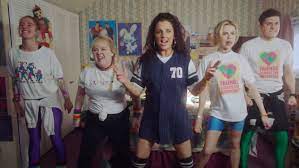 Released on Netflix on Oct. 7, the third and final season of Derry Girls serves as a hilarious, heartwarming conclusion to the beloved Channel 4 series. The show follows teenager Erin and her group of friends in Northern Ireland as they navigate Catholic school, eccentric family members, and outrageous predicaments, all while living through the Troubles. Despite taking place in a period plagued by sadness and loss, the show maintains a light-hearted tone—the protagonists are mischievous and spirited, experiencing the same milestones and shenanigans seen in any other coming-of-age sitcom. The series' final bow leaves viewers with both a warm heart and a burst lung as they watch Erin and her friends grow into their own while Northern Ireland undergoes significant political reformation.
The Inheritance Games by Jennifer Lynn Barnes
Isobel Bray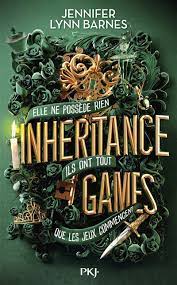 The Inheritance Games book trilogy follows the seemingly ordinary Avery Grambs, a teenager who inherits the entire estate of Tobias Hawthorne—a billionaire she's never met. The catch? To receive her inheritance, Avery must move into the enormous, secret-passage-filled Hawthorne House, where every room showcases Tobias' love of puzzles and riddles. Unfortunately, Tobias Hawthorne's family, including his four young grandsons, also live in Hawthorne House. With both help and hindrance from the Hawthorne family, Avery starts to piece together her role in the dead billionaire's games. I found Barnes' writing style to be easy to read and engage with; her narrative structure lets the audience in on just enough to feel like they are solving the mystery along with Avery. A twisty, entertaining, and fast-paced plot with well-developed characters make these books great escapist reads for a fall day. 
Jonny Appleseed by Joshua Whitehead
Kellie Elrick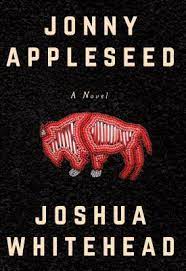 This acclaimed novel follows the titular Two-Spirit/Indigiqueer and NDN glitter princess as he tries to find his way home. Poignant and retrospective, the story moves fluidly through time to explore sex, lost love, colonialism, family, and identity. At the novel's beginning, Jonny has left his childhood on the reserve for city life in Winnipeg, making ends meet as a cybersex worker to fund his ticket home. In the seven days leading up to his stepfather's funeral, the reader is launched into an achingly raw journey into the past. The stream-of-consciousness narrative is steeped in nostalgia, flowing melodically before intermittently shocking the reader back into the present with stark one-liners. Jonny's story is highly timely but also intrinsically timeless, as Whitehead articulates first love, desire, guilt, and evolving identity in a way so deeply personal the reader can't help but feel a part of the story.