On the morning of March 21, students arrived on campus to find the front of the McCall MacBain Arts Building vandalized. On the banners flanking the main entrance, along the front wall, and on the small statue in front of the building, phrases including "education for liberation," "fucking slave owner," "decolonize," and "the university is a factory" were spray-painted in black and red ink.
The "slave owner" comment and the call to "take him down" refer to the fact that James McGill enslaved Black and Indigenous people. Students had been calling for the removal of his statue for years before it was eventually removed after being vandalized. Whether the statue will be returned has yet to be determined.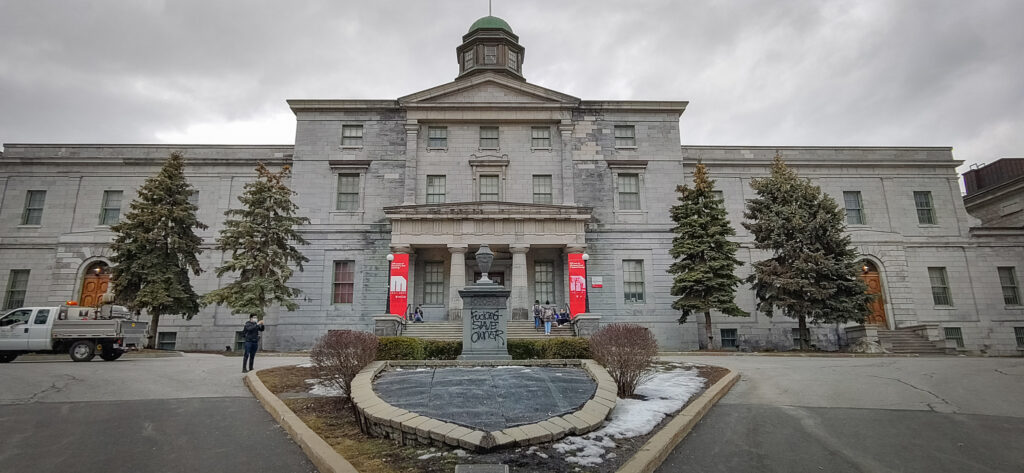 The Arts Building was not the only graffitied site; the pillars on the side of the Leacock Building had "divest" written across them and the front of the Students' Society of McGill University (SSMU) building, the University Centre, had the words "democratize SSMU" sprayed on. All of the spray paint was cleared by March 23, but not before many students had the opportunity to see the messages.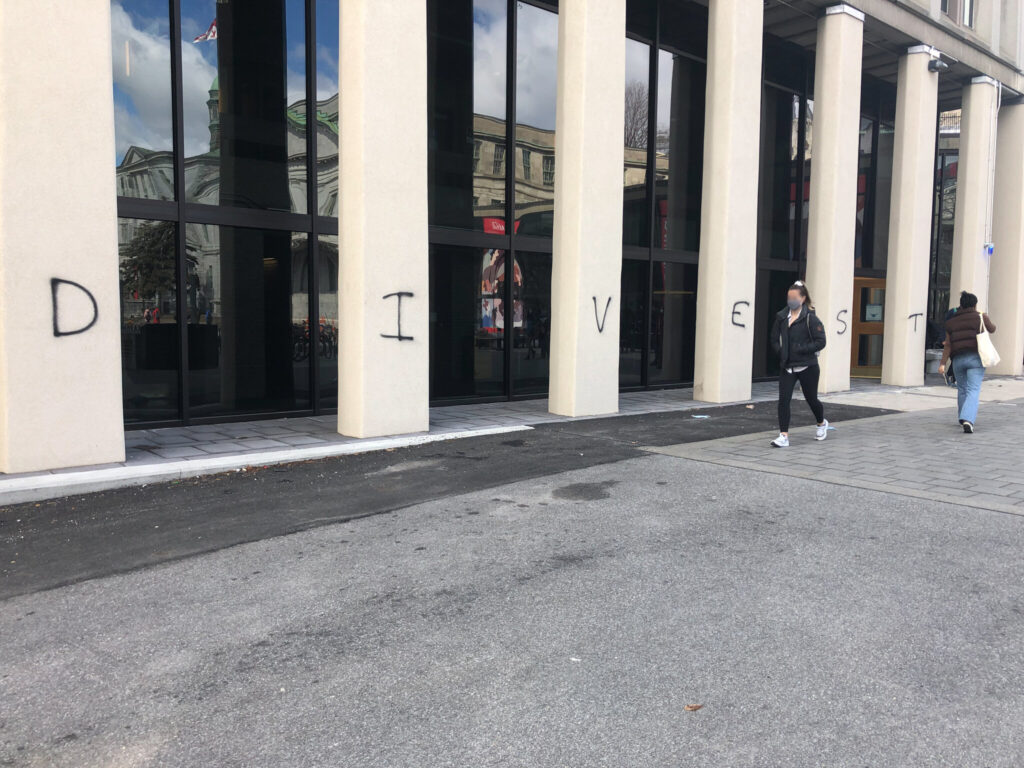 Taylor,* U1 Science, stopped to take photos of the messages scrawled across the front of the Arts and Leacock buildings after a class on March 21. While Taylor says he understands the message behind the graffiti, he disagreed with the methods vandalizers took to deliver it. Taylor believes it undermined student resistance to the McGill administration.
"I think making graffiti on the Leacock building is sort of detrimental to their cause, perhaps not the best way to protest what the university is doing," Taylor said in an interview with The McGill Tribune. "I think there are more effective and more respectful ways of being in disagreement with certain policies."
Chloé Mersereau, U3 Science, spent half an hour sitting outside Arts on March 21, studying and watching other students stop and look at the paint. Mersereau agreed with Taylor, but felt somewhat conflicted.
"I did not exactly know what it was at first, but I just saw 'slave owner' written all over and I was just a little bit shocked," Mersereau said in an interview with the Tribune. "Graffiti is bad on its own, but I am torn because [James McGill] was a slave owner, so like, am I for this or am I against this?"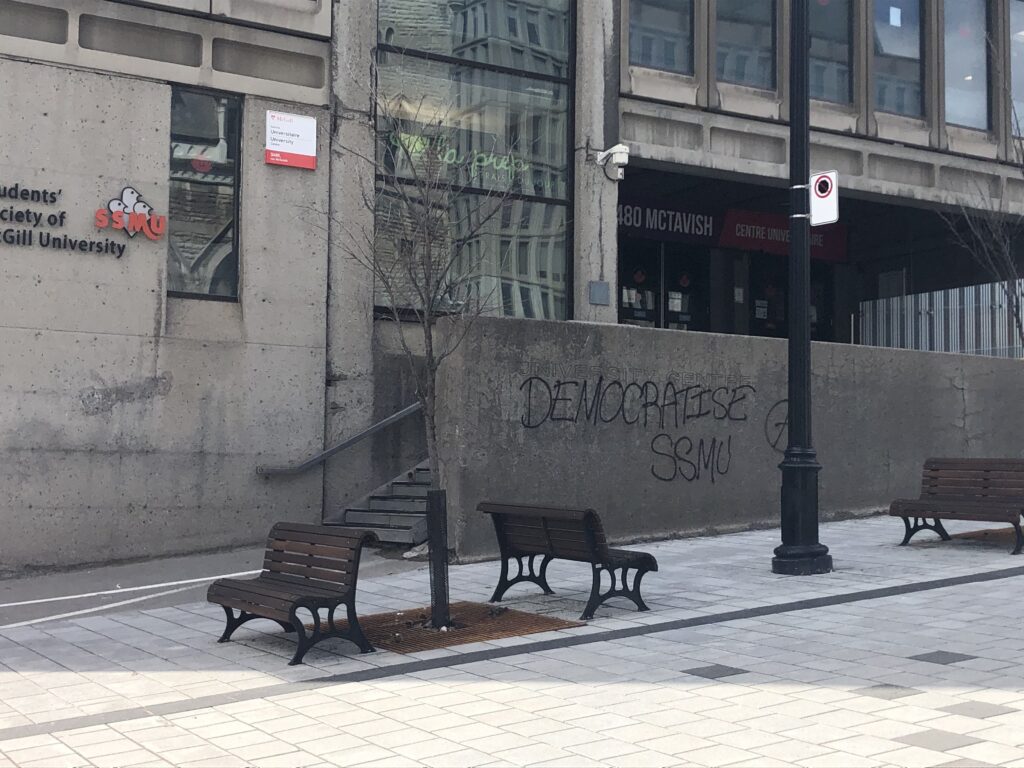 The McGill administration was not pleased when they discovered the state of the Arts building on March 21. In an email statement to The McGill Tribune, McGill media relations officer Frédérique Mazerolle stated that the university supports students' rights to voice their opinions, but not in an illegal manner.
"While we recognize the right of every individual to express their views and opinions, we regret that in this case, the manner of expression damaged University property," Mazerolle wrote.