Imagine if Lebron James, Auston Matthews, or Mookie Betts had to work a day job. Imagine if they were not paid unfathomable sums of money or built up to be some of the biggest celebrities in North America. Would they still be held in such high regard? When you ask aspiring young athletes what their dream job is, would their responses stay the same, even without the prospect of a future padded by millions of dollars?
Young female athletes don't get to dream about the 12-year, $426.5 million contract that Mike Trout signed. They don't get to wonder what it would be like to sit on a private jet while smoking a cigar à la Michael Jordan. They don't get to think about their next mansion, sports car, or yacht. They get to think about what their second job will be if they choose to dedicate their life to sport.
The conversation surrounding women's professional sports always seems to be singing the same tune: The pay is too low. There isn't equal opportunity. There aren't the same development programs. And although women's professional sports have made significant progress in terms of pay equity, promotion, and marketing in recent years, there is still one major element missing: The celebrity. The prospects. The dream.
As Anya Alvarez highlighted in an article for The Guardian, the root of the problem isn't just what women are getting paid—it is also the lack of foundational infrastructure that they have for capitalizing on their talent. By focussing on equal pay, we overlook the small things that have allowed the men's sports industry to be so successful.
Let's start with marketing at the collegiate level in the U.S. During the week of March 18, many were left wondering why there were so many empty seats at the women's Frozen Four tournament games. Despite the men's games having low attendance as well, the $182,000 per year discrepancy in marketing and promotion by the NCAA was a contributing factor to the lack of fans.
An investigation by Kaplan Hecker & Fink LLP, a legal firm specializing in employment and discrimination matters, revealed that the structure of the NCAA itself is designed to maximize the support for the men's March Madness tournament as it is the primary source of funding for the NCAA. Not to mention the $13.5-million budget gap in the 2021 tournaments.
This disparity is felt across all levels of college sport. For Sara Escallon-Sotomayor, a Martlets soccer wingback, the social and financial barriers associated with being a professional female athlete made it difficult for her to fantasize about a future in professional sports.
"I've always noticed that the boys who would play at the same level as me seemed to have such unrealistic ideas of what they could do with soccer after high school," Escallon-Sotomayor said in a conversation with The McGill Tribune. "A lot of them would just expect that one day it would work out for them. There's just so much money in men's soccer, and so much more scouting. It has always been very clear to me that I need a university degree and that I need a job. And soccer would not be enough to support me, because realistically, I'm not the best player in the world, and there are very few women that have lucrative contracts."

Indeed, the struggle to tear equal pay out of the hands of professional sports has been ongoing for a long time. After 39 years of equal pay advocacy by tennis legends such as Billie Jean King, Martina Navratilova, and Chris Evert, Wimbledon announced that female tennis players would receive equal prize money in 2007. In turn, Venus Williams was awarded her well-deserved $1.4 million for her fourth Wimbledon victory. But even for one of the most decorated tennis champions in the world, Williams' million-dollar prize did not come without a fight. Following a failed plea to Wimbledon's governing body for equal pay—and an ultimate tournament victory in 2005—Venus Williams wrote an op-ed essay in the Times of London titled "Wimbledon Has Sent Me a Message: I'm Only a Second Class Champion."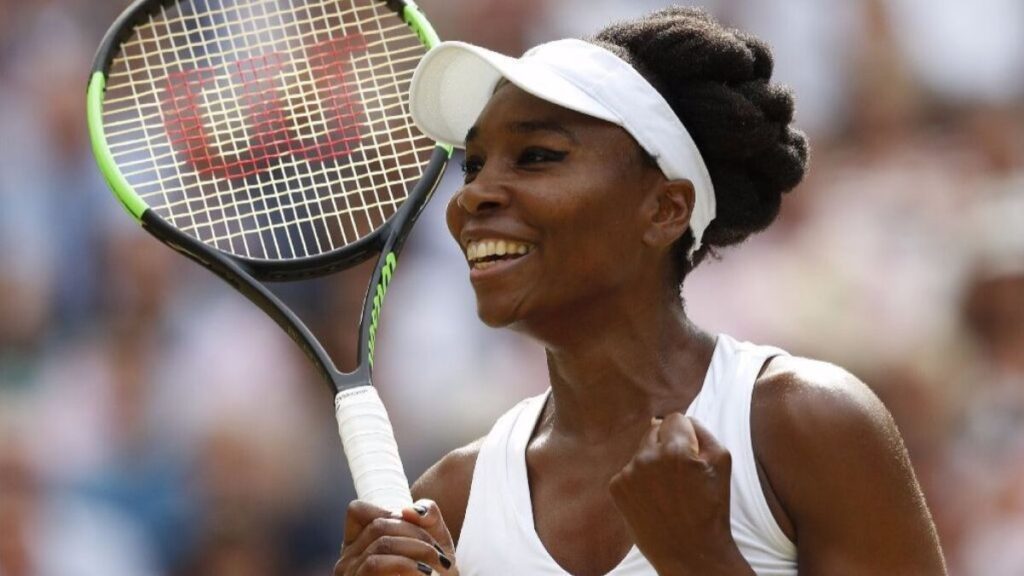 Again, young female athletes are only left to dream of a world where the sport they love so dearly loves them back.
Elizabeth Benn, who was recently hired as the director of Major League operations for the New York Mets—now one of the highest-ranking women in the sphere of professional baseball—knows this feeling all too well. In an interview with the Tribune, Benn discussed the hardships of her unrequited love for baseball.
"It's tough because I think I always really loved baseball. I think that the lack of opportunity definitely affected my development, but it did make me more curious about learning the game on a more intellectual level," Benn said. "When I wasn't given the opportunities to play competitively and develop well, I ended up watching a lot more baseball, and studying it that way. It did affect my enjoyment. I knew that there wasn't really a future on the field, to the point where I actually wasn't even considering a future working in the game."
Even in scenarios where there is an opportunity to play at the highest level, female athletes are often brought to centre stage in a negative light.
Megan Rapinoe, with a bottle of Veuve Clicquot in one hand and the FIFA World Cup trophy in the other, chanted "I deserve this!" and the media immediately berated her as cocky and unbearable. Brittney Griner, one of the highest-paid and most skilled WNBA players, has only begun to garner media attention after her recent arrest in Russia. And Lia Thomas, a transgender woman and NCAA 500m freestyle champion, has recently become the GOP and a sector of cis liberals' newest obsession in their hell-bent attempt to keep trans people out of sport.
The world knows how to talk about female athletes—but only if it is to demonize them. This form of notoriety is not so desirable for young athletes dreaming of a professional sports career.
However, this negativity isn't the case for all female athletes. For many, like Martlets head basketball coach Rikki Bowles, their love for the sport overshadows the weight of existing barriers.
"I'll be honest, when I began playing, it was out of a pure love for the game," Bowles told the Tribune. "My father built a basketball court in our backyard, and I played out there until the sun went down and I couldn't see the rim anymore. I guess as a child playing, I wasn't aware of any burden or even thinking of the difficulties faced by professional female athletes."
Even for Benn, as a trailblazer in one of the most male-dominated sports, her love for baseball has never wavered. In fact, during her time working for MLB, she has seen more and more eyes gravitate toward women's baseball.
"The Breakthrough Series in Texas last October got so much publicity," Benn said. "There were a ton of former players and agents coming to watch the games because they knew about it from Twitter. People are learning about it. And when they see it, they support it."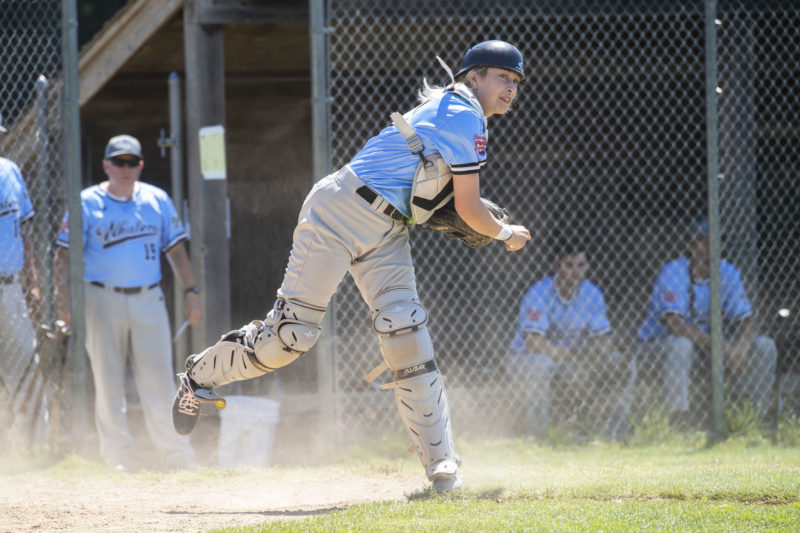 As for Escallon-Sotomayor, she feels lucky to be playing a sport that has seen such rapid growth as of late. The development of the UEFA Women's Champions League has exploded, with streaming service DAZN guaranteeing coverage of every single match for the upcoming season. Each participating team will earn $464,538, and each game will be available to global audiences in three languages—the language of the home and away teams, and English.
The untapped excitement and potential surrounding women's sports is unmatched. The opportunity to build up the infrastructure that has made men's professional leagues so successful and profitable is sitting right there, waiting. The talent is there. The personality is there. The fans are there. All we need are some private jets.