Carpe summer! Seize the season. As summer winds down, many students will return to the city with just a few remaining weeks of warm weather. There's no time in the semester more lovely than early September, and there's no better place to spend the relaxed days of the Add/Drop period than loafing on your patio. The following is a rundown of student-budget-friendly ways to transform your patio into the late summer paradise of your wildest dreams.
1) Keep an eye on the streets for cool furniture finds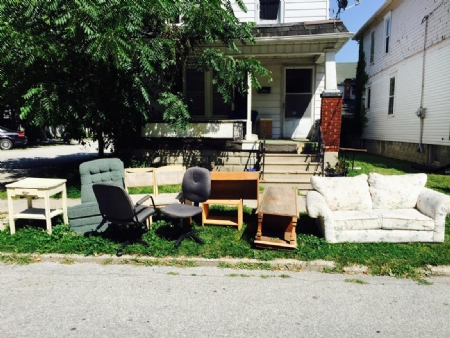 You don't need to spend big to sit well. Keep an eye out for free furniture and patio accessories on the streets at the end of each month, when leases typically end and people move out. You can also make cute (and très cheap) seating and tables by stacking wooden pallets—peek around parking lots, or behind stores and restaurants, but always ask before taking! There are also Facebook groups like Free & For Sale and Meubles/Furniture Montréal that are popping with low-budget items. Don't forget to look around your own home as well. Coolers and sturdy waterproof boxes can double as a side table while storing books, snacks, and odds and ends.
2) Jazz up your patio atmosphere with lights and music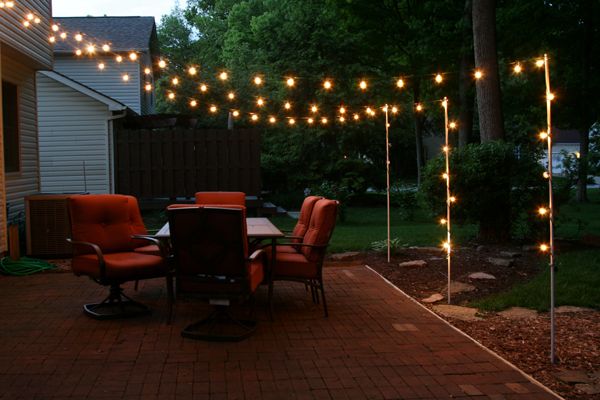 Nothing says 'atmosphere' more than lines of luminous lights on a warm summer evening. String up Christmas or fairy lights, or make miniature paper lanterns by folding paper into tubes and cutting slits to let the light through. For another cool project, try building wind chimes. Anything metal can be strung together to make ethereal music in your outdoor space: Old silverware makes for a quirky alternative to the typical short metal pipes.
3) Green is the new black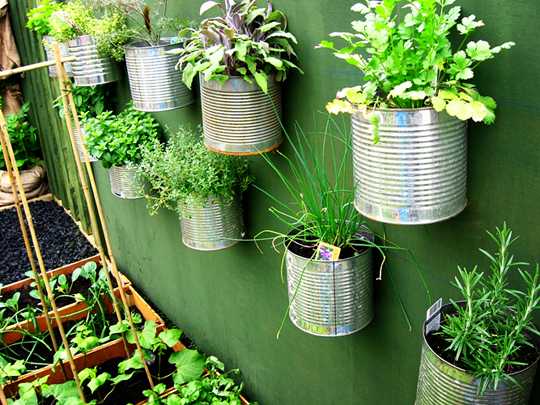 Bringing the great outdoors into your patio has never been more 'in.' Transform your patio into an enchanted garden with plants that attract butterflies, or plants that are native to Québec. Find free greenery on plantcatching.com, a website that connects neighbours looking to trade, find, or give away plants. For a whimsical alternative to flower pots, use old mugs, teacups, and mason jars with a hole drilled in the bottom for drainage. Welcome hungry hummingbirds with a DIY feeder made out of recycled materials and filled with sugar water! It can be as simple as an upside-down plastic water bottle.
If you've got a larger patio—and if you're feeling more ambitious—try building a square foot box garden out of companion plants. These mutualistic plants assist the growth of other local plants by providing shade, physical support, or attracting pest-repellant predators, allowing more plants to grow in less space thanks to natural cooperation. Box gardens allow for flower and vegetable growth in any environment, regardless of the abundance of natural soil.
4) Chalk it up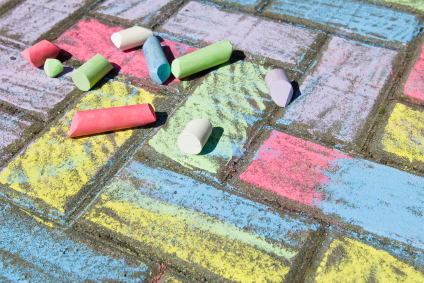 With a little sidewalk chalk, you can have gorgeous temporary murals that won't irk your landlord. Draw swirls and spirals—or palm trees, squirrels, or emojis—all over your walls and floors, and it will wash away the next time it rains. You can also make a removable mural out of a long roll of craft paper, commonly found at art and craft supply stores. Decorate the paper with crayons, pencils, and paint, and whenever inspiration strikes, simply unroll more paper to lengthen the canvas.
5) Throwing shade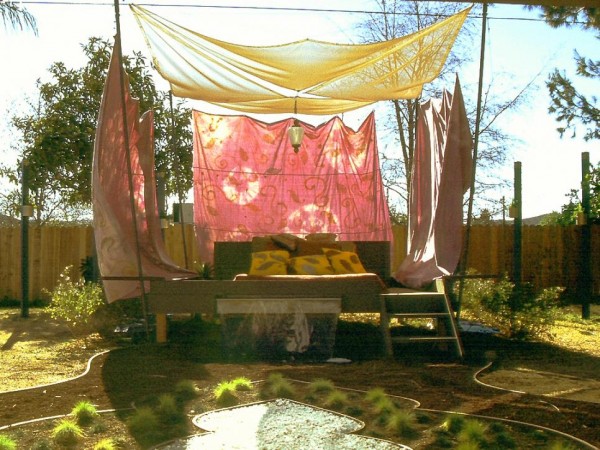 Everyone loves the sunshine, but sometimes we need shade, too. Suspend a bedsheet over your patio to create a cool awning. Did you ever make chair-and-blanket tents when you were a kid? Upgrade that concept to make a fabulous, shady, hangout space. Place a few chairs back-to-back a few feet apart, sling a blanket over, and weigh down the edges with piles of books. Foldable paper screens are another way to bring shade, style, and privacy to your outdoor patio: Look around in thrift stores or make them out of wooden rods and rice paper.
6) Balcony beautiful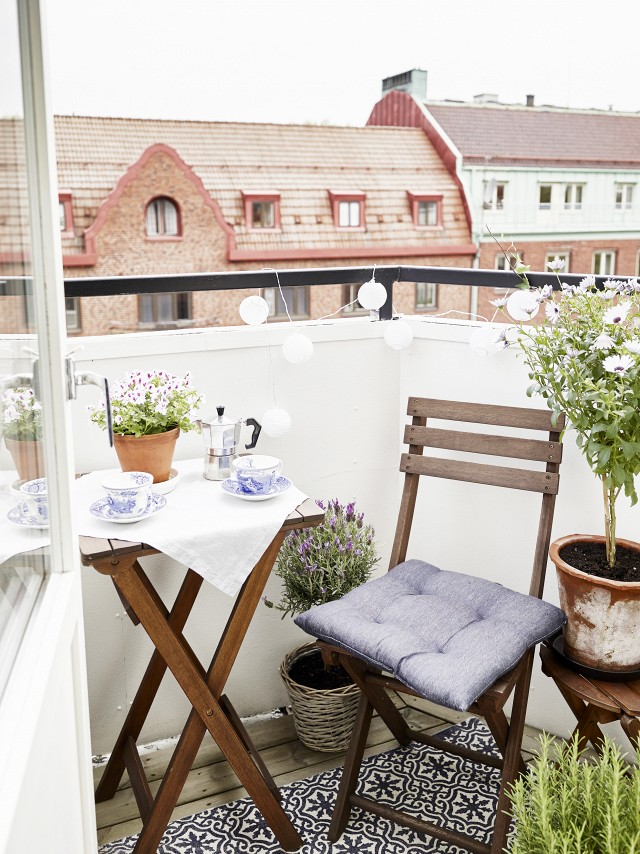 Last but not least, if you live on the second floor or higher and have a balcony rather than a patio, tiny can be tall when it comes to style. Create amazing and easy vertical gardens to fit more plants in less space. Transform a drab wall into a beautiful garden by stacking flower pots on an old bookshelf, or building peat moss pouches to hold your blooms. Grab a couple of outdoor pillows, slide in some chairs, or add small benches for comfortable and compact seating. To complete the ultimate summer lounging experience, sling up a hammock.