Dispatch avocado toast
Lucy Keller, Contributor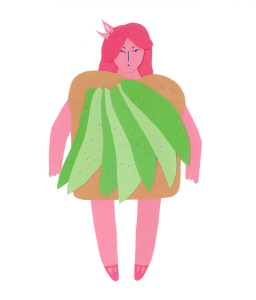 Warning: Not only will your friends think the idea is cute, but they may find you irresistible, too. To start off, find a large brown shipping box that suits your body size. Next, cut out two square torso-sized pieces from the box to use as a base. Next, attach green construction paper to one of the pieces of toast and draw pepper on with a dark-coloured marker. The final step for the toast section of your costume is to find suspenders, preferably green, and attach them to your two pieces of toast. Lastly, any Instagram picture of the Dispatch toast would be incomplete without its pickled onions; to represent this topping, curl ribbon with scissors and attach it onto a headband. Voila, you look as scrumptious as the fluffy avocado toast at Dispatch.
Poli-sci bro
Emma Carr, Student Living Editor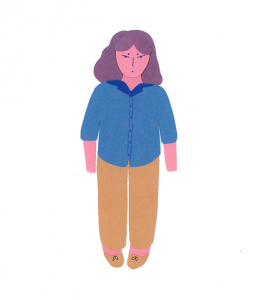 This costume requires minimal crafting and can be replicated using only a few wardrobe pieces: An oxford shirt, a pair of boat shoes, a pair of khakis, and a three-quarter zip sweater. To accessorize, tote around a thick stack of business cards and Ayn Rand's The Fountainhead—if anyone asks, you have definitely read it.
Samosa
Sophia White, Contributor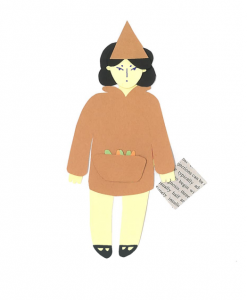 To dress as every McGillian's favorite snack, use an oversized tan hoodie as a base and construct a triangle hat with brown construction paper or cardstock to emulate samosas' distinct tetrahedral shape. For another creative touch, print out images of samosa filling ingredients and attach them to your abdomen. Then, tape another piece of solid brown paper on top to act as a flap, which can be lifted up to show off the tasty 'filling.' To round off the look, carry around a styrofoam cup of chutney with a plastic spoon and a stack of newspaper sheets.
Première Moisson coffee
Gabriela McGuinty, Staff Writer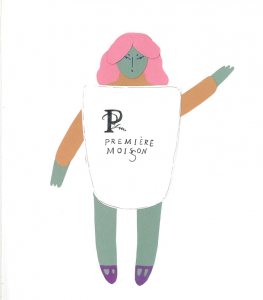 Start constructing the outfit with a hula hoop, tape, brown turtleneck, white sheet, and sharpie. Begin by draping the white sheet over the top of the hula hoop, pulling the fabric taut and securing it with tape. This will be be the lid for your coffee cup. To replicate the coffee cup's cylindrical shape, tape the remaining white fabric to the sides of the hula hoop, and carefully wrap it around the entirety of the hoop. Once finished, cut three slits—one large enough for your head at the top and two others at opposite sides, to accommodate your arms. Lastly, draw the Premiere Moisson logo on the middle of one side of the sheet. To complete the outfit, don a coffee-brown turtleneck.
OAP beer
Mary Keith, Staff Writer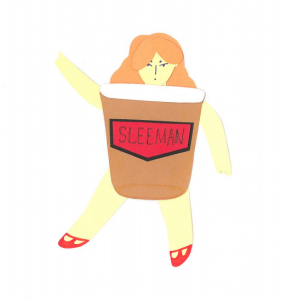 For this project, pick up a flexible poster board and white felt, along with brown, red, black, and white paint. Put some newspaper down or go outside, because this is going to be a messy task. Fold the poster board into a circular shape and secure with adhesive. Next, paint the top portion white for foam, use the brown paint to resemble the beer, and, finally, paint the Sleeman and OAP logos onto the cup. Once the can is dry, place felt around the edge to show foam leaking out, and use the remainder of the felt to create suspenders that hold the cup in place.