The short-lived yet vibrant summer season is typically accompanied by lifted spirits and a drastic increase in traffic to the city's best eateries. Walking through the city, one can often see patrons spilling out in high volume onto the patioed sidewalks, roofs, and backyards. Although the prevalence of restaurant terraces may be a product of necessity to appease increased demand, terrace culture has emerged as a staple of Montreal. If you are one of the lucky few to experience Montreal beyond the 9-month winter that most McGill students endure, terraced restaurants are your best bet for taking in both the weather and the esteemed local food scene. The following is a run-down of the best terraces in the city to help you find the summer vibe you're looking for.
Best Leisurely Coffee Shop: Café Noble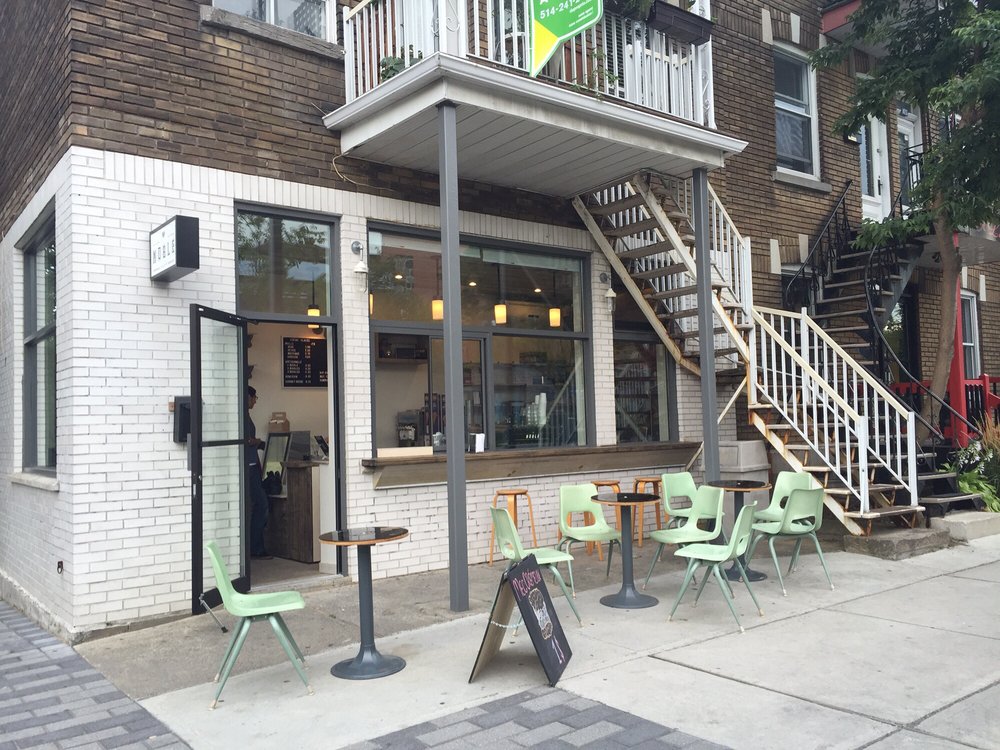 A rookie on the Montreal coffee shop scene, Café Noble's leisurely outdoor patio makes up for its otherwise tiny interior. Located across from the Laurier Metro Station in the Mile End, Café Noble is a bit of a jaunt from the heart of downtown, but it is the perfect spot to enjoy an iced coffee or two on a warm sunny day. Families, young people, and dogs pepper the exterior of Café Noble, which makes for a charming and lively outdoor space.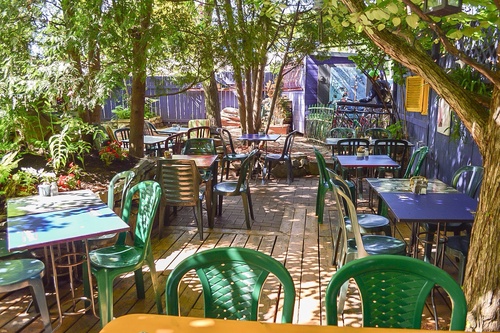 Café Santropol's laptop-friendly window counter may satisfy the studious year round, but in the warm months its backyard terrace is the superior spot for hitting the books. In the very likely event that McLennan Library is an unappealing summer study destination, the trek up St. Urbain to this vegetarian-friendly oasis in the Plateau is a superior option. Santropol earns brownie points for its heated lamps that allow the outdoor space, which resembles a mix between a quirky co-op farm and the Pinterest backyard you've always wanted, to remain in use well into September.
Best for a Night Out: Reservoir
https://www.instagram.com/p/BEOhbtbBPuZ/
For a casual yet lively night out with friends, Reservoir's terrace offers a cozy backdrop to enjoy its house brewed ale and tasty small plates at reasonable prices for McGill students. Located on Avenue Duluth near St. Laurent, you can grab drinks at this spot at any time of day or night. The comfortable rooftop patio provides a great view for taking in the sights and sounds of the Plateau with the right amount of privacy to enjoy a night with friends.
Best Date Night Splurge: Salmigondis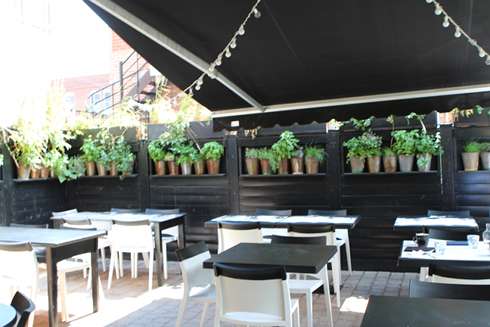 The spacious patio of this upscale spot in Little Italy adds character to an otherwise classic romantic experience. The mod black and white furniture and assortment of potted plants around the periphery makes for a sleek yet playful rooftop terrace from which to enjoy the relaxed atmosphere of this underrated neighbourhood. Though its lavish menu of new Canadian dishes may be a bit of a strain on a student's wallet, Salmigondi's is a worthy splurge.
Best for Out-of-Town Visitors: La Banquise

La Banquise's legacy typically starts and ends with its poutines, which, as any Montrealer knows, range from timeless classics to frightening inventions. Although La Banquise's food gets most of the attention—and rightly so—its terrace, tucked away in the back of the restaurant, provides a respite from the energy of the restaurant's bustling interior. The eccentric yellow walls and flowering trees of this terrace make it one of the most charming in the city, and a perfect place to take even the most poutine-skeptical of out-of-town guests.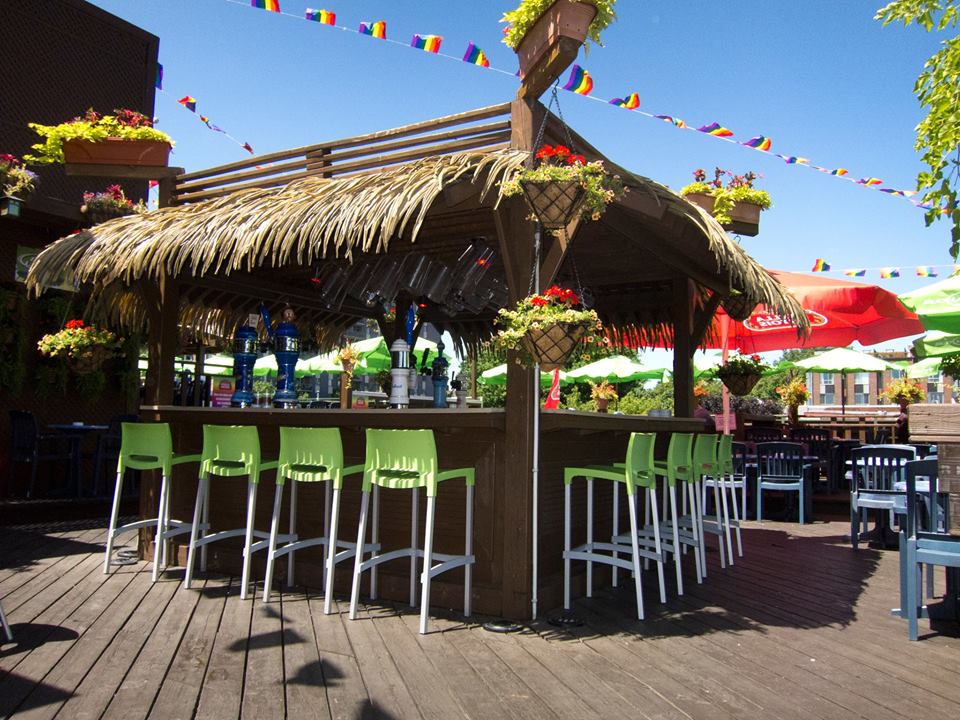 This expansive mainstay in the Gay Village boasts multiple floors to suit any preferred club atmosphere, including an open rooftop lounge. The outdoor space has a cosmopolitan yet lively vibe, boasting tiki bars, a pool, and amazing views of the city. With different music on each of this club's three floors, there is plenty to do into the wee hours of the morning. If you're looking for a terrace you won't remember visiting the day after, Sky may be your best bet.
https://www.instagram.com/p/BErV2dtqrCQ/
While the area west of campus is definitely less explored by McGill students than the Plateau, the bars, restaurants, and shops of Crescent Street regularly draw a big crowd in the summer. Winnie's Bar & Restaurant tops a hefty list of terrace-friendly spots on Crescent, serving English pub-style burgers, sandwiches, and fish and chips. This streetside patio with casual wicker furniture offers a view from which to take in the energy of a bustling Rue Crescent.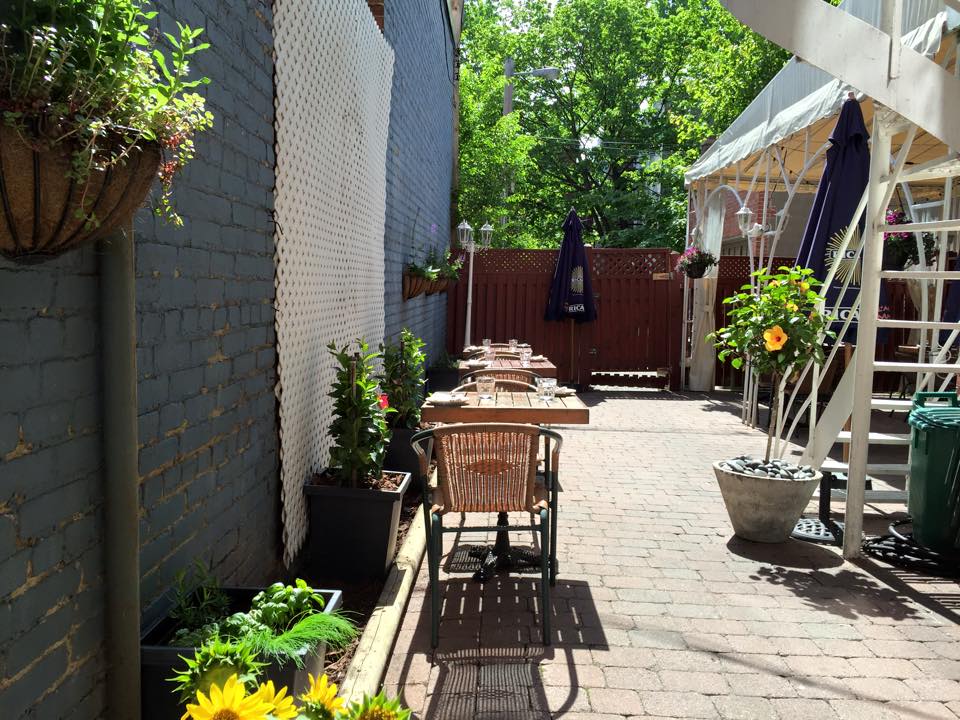 For anyone partial to a slightly more upscale casual brunch, or clever Canadian history puns, Wilfrid sur Laurier is a great option. It boasts a lovely terrace on which one can enjoy the many offerings of its impressive menu. Comfortably located in the Mile End, this spot creates a quaint, inviting French vibe with a white-tented roof and blue brick wall that will enchant seasoned brunch lovers. Though this restaurant is a bit of a trek for most McGill students, the scenic views of one of Montreal's trendiest neighborhoods makes the trip well worth it.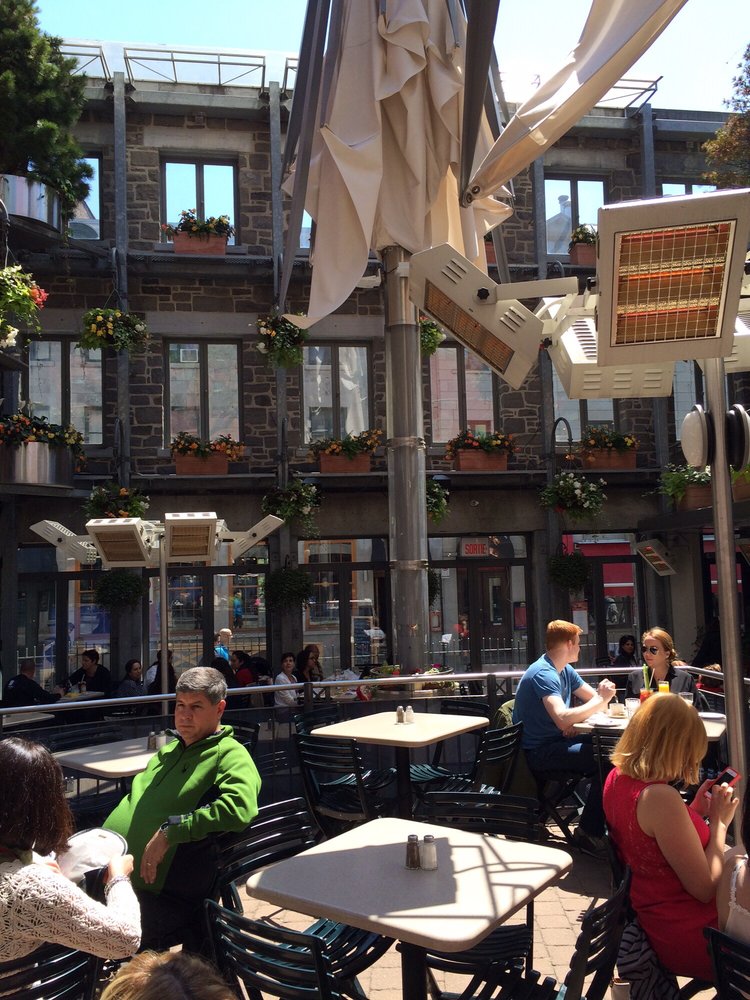 Although this Old Port gem typically attracts a tourist-heavy crowd, the live jazz music and homey terrace of Jardin Nelson set it apart. The classic backdrop of Old Montreal contrasts nicely with the heated garden patio at this eatery, which features grey brick walls, trees, and vibrant flower boxes. This spot serves up sublime crepes for brunch and an extensive selection of pizzas for dinner to enjoy while taking in the talent of local jazz acts.
https://www.instagram.com/p/2Hnjn7grk0/
While its charming upper-level roofed terrace provides a perfect reprieve from the cacophony of St. Laurent, the unique and dynamic menu of vegan options at Aux Vivres sets this restaurant apart from the multitude of nearby summer favourites. Featuring Indian cuisine, stir fry, and various vegan takes on traditionally non-vegan burgers and soul food, Aux Vivres is sure to appeal to adventurous foodies, regardless of dietary preference.
Honorable Mention — Create your own terrace: Dinette Triple Crown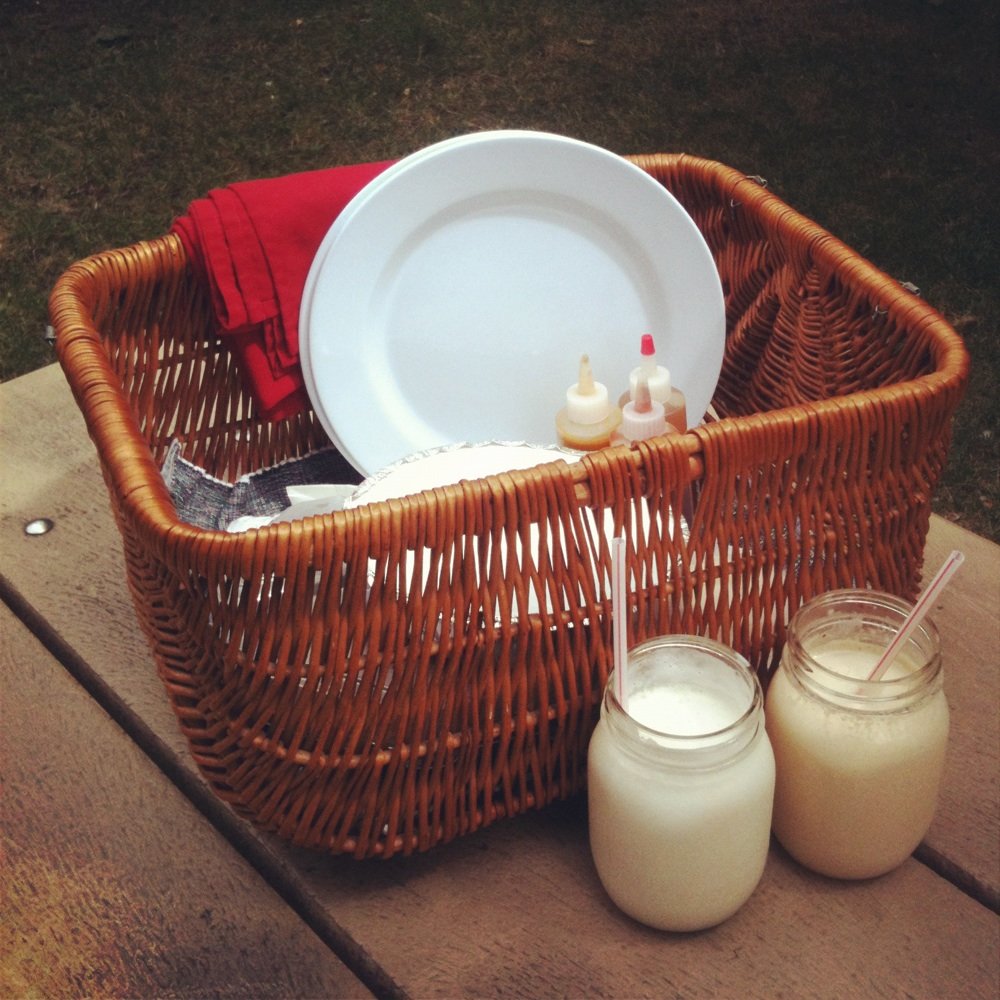 While it doesn't technically have a terrace space, Dinette Triple Crown offers a refreshing take on outdoor eating that is definitely worth visiting during the summer. This Mile-Ex favourite sells picnic baskets—including an iconic red-and-white checkered table cloth—full of their signature comfort food offerings to-go. Giving customers the freedom to choose a nearby field, park, or other outdoor spot to enjoy their picnic, Dinette Triple Crown provides a create-your-own-terrace experience for a nostalgic summer meal with the summer school squad.