Sometimes life gets busy and it becomes hard to focus on ourselves. I, for instance, tend to neglect my health when school and work get in the way, eventually leading me to short, impulsive, guilt-motivated spurts of fitness. In one of these moments this past summer, I talked myself into registering for Montreal's Sept. 24 Rock N' Roll marathon—two months, two weeks, and six days before the race. Having previously run a half-marathon, I felt well equipped to add another 13.1 miles in 11 weeks. Boy oh boy, was I wrong.
I had my work cut out for me from the start. Not only had I not run seriously in a couple months, but I had also moved for the summer from sea-level Montreal to Crested Butte, Colorado, a city with an altitude of 8,909 feet. I was out of shape, and given the altitude, I could not run down a short driveway without a frightening amount of wheezing. Higher altitude air contains less oxygen, so transitioning to running in Crested Butte took a lot out of me during the first couple weeks. However, this effort meant that running in Montreal would be easy in comparison. I believed that if I could run in Colorado, I would surely be able to run the marathon in Montreal come September.
For many runners, marathon training is a long process that involves starting small and increasing one's mileage each week. The ideal training time is four to five months, and I only gave myself two-and-a-half.
My training began with alternating between running and walking for three miles until I could run three without stopping. This progression took two weeks, but soon thereafter, my internship took over and the 14-hour work shifts started to hinder my improvement. I knew what was happening: I had aimed too high, and I wasn't taking the steps to keep myself on track. After weeks of ignoring training, I had forgotten all about my marathon registration. My passion and commitment had gone out the window.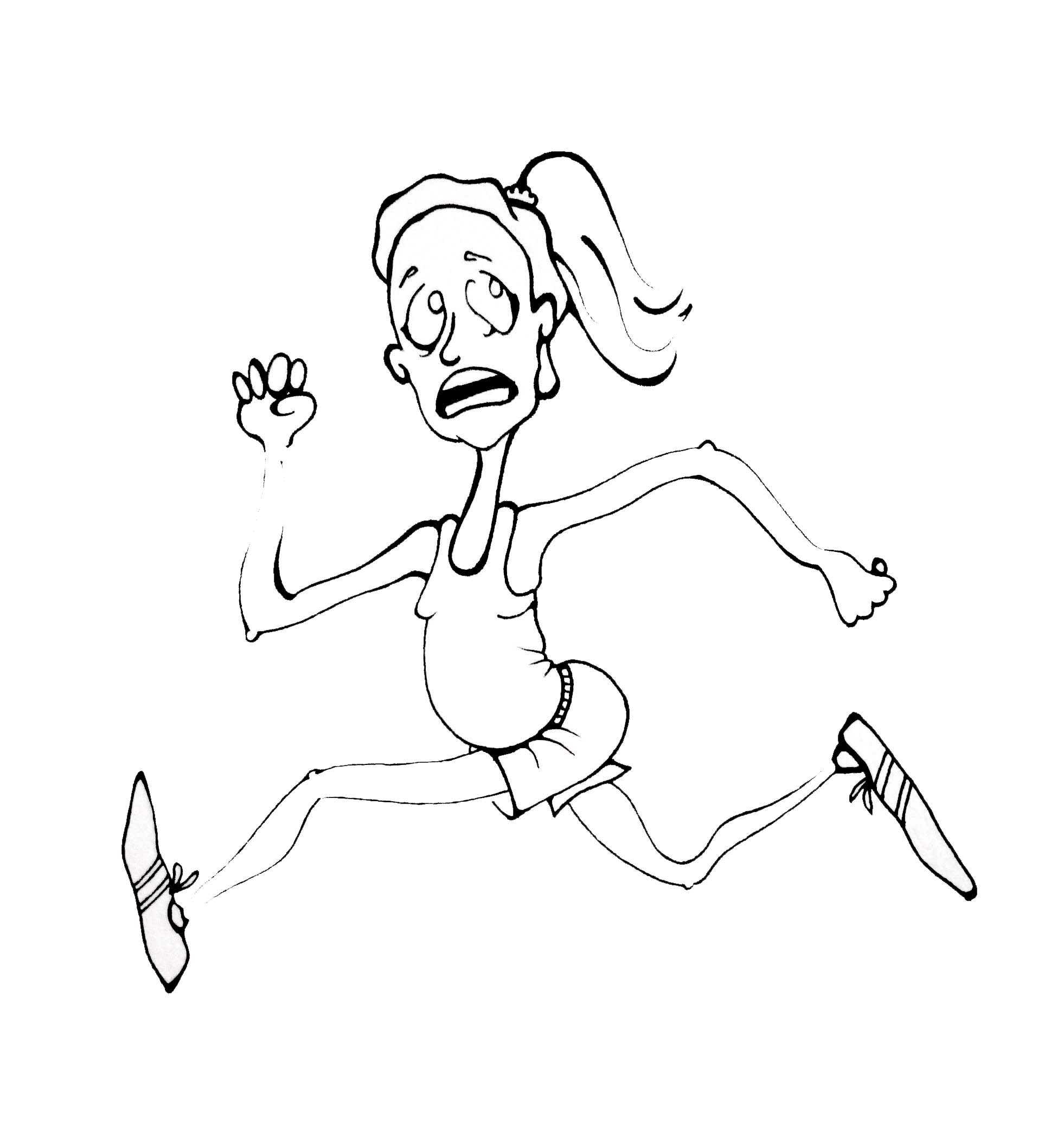 Beginning to feel foolish about registering for the marathon, I realized how much I'd overestimated the time I had available to invest in training. Every day that I didn't run added to my feelings of guilt for under preparing myself. I knew that I was setting myself up for 26.2 miles of absolute pain. Avoiding my training was no way to indulge my pride. I thought about backing out of the race, registering for another one in 2018, and starting this year-long training process from scratch. Instead, I let my ego take over and decided to stick with the goal I had originally set.
Thus, I began another short, guilt-filled burst of training. Work was finally slowing down, so I was able to find more time to incorporate training programs into my daily schedule. I set aside an hour or two everyday to run for as long a distance as I could manage. With only a little over a month to go, I really had no choice.
Once I got back to Montreal for the school year, my focus switched toward my social life, pushing the marathon to the back of my mind. My training took a full stop and instead, I filled up on beer at OAP with the rest of McGill. Before I knew it, I had not trained in over a week. My motivation levels were sinking fast.
As time in my half-hearted training schedule ran out, the subject line "Marathon is cancelled," showed up in my email inbox. Officials made the call to cancel the race on Sept. 20—Montreal would face record high temperatures on the day of the race, therefore it would be unsafe to continue with the full marathon. So, on Sunday, Sept. 24, I slept in, avoided the heat, and thanked my lucky stars for not having to go through with my thoughtless decision.
From this tiresome venture, I've learned that beer is not fuel, running downhill is fun, and spontaneity pays its price. On a more serious note, however, this defeat taught me a lot about how I treat myself—by setting unrealistic goals and poorly-thought-out expectations, I just made matters worse for myself. I've come to realize that sometimes life is going to be unbalanced; maybe with more thought and time put into an appropriate training routine, I could return to my dreams of running a marathon. Though it sounds cliché, this applies to any endeavour: Setting your mind and prioritizing your goals, and knowing when to skip out on OAP to squeeze in a run, can lead to incredible outcomes.