With midterm season coming to an end, many McGill students have finally left the library and emerged into the daylight again. Unfortunately, these few exam-free weeks are short lived. Finals are slowly creeping up and, personally, I am not ready to set up camp in McLennan again. This is where Montreal's well-known café culture becomes enticing. There is an endless number of places where you can find a change of scenery, get your daily coffee fix, and retain your last shred of sanity until exams are over. Cafés can be a hit or miss when it comes to their potential as a study space, with their varying noise levels and sometimes unreliable Wi-fi. Fortunately, I have tried and tested several in the downtown area surrounding campus for their potential as a study space.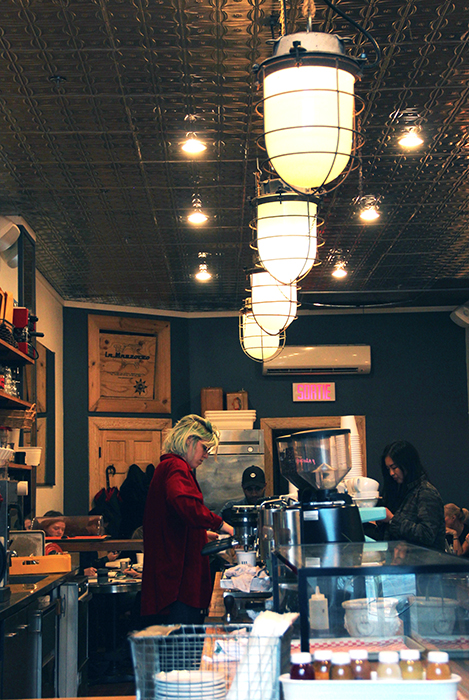 904 rue Sherbrooke O.
This small quirky cafe is just opposite the Roddick Gates on Sherbrooke, making it the most conveniently-located place on this list if you are already on campus. The staff are always friendly, and the coffee is some of the best I've had in Montreal. Their menu includes a range of small, delicious items for a small lunch or snack, although this limits the number of hours I can spend here, before need a proper meal at some point during the day. The music isn't too loud or disturbing, and the atmosphere and decor is really pleasant. It can get fairly crowded during peak hours and weekdays because of its downtown location, but is relatively quiet over the weekends, so it caters to almost all study environment preferences, depending on the day. It isn't ideal if you like to spread your books and notes out, as their tables and countertops are quite small. However, the wifi is very fast, so I would recommend going here alone to catch up on lecture notes or answer emails. Cafe Humble Lion has 3.5 stars on Yelp, but as a student, I think it deserves a higher rating.

Yelp rating: 3.8/5
Tribune rating: 4.5/5
Price: $$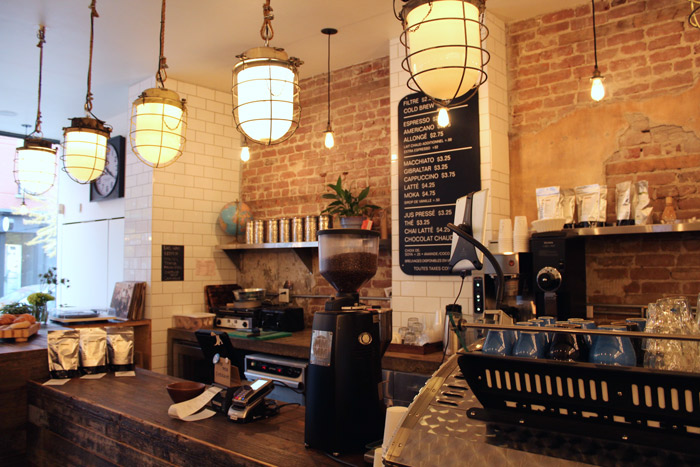 Formerly called Café Kitsune, this study spot isn't the biggest of places, but still feels very spacious with the large amount of natural light, in part beacause of its floor-to-ceiling windows. The high communal tables inside are wide enough to fit all of your study materials, though this is not preferable for someone who tends to feel claustrophobic, or needs their own personal space when studying. The Wi-fi works well, the lighting is good, and most of the customers are students, which can be motivating, since everyone else is also working on schoolwork. The music is on the alternative side and can be loud at times, and there are often people walking in and out of the shop. I would recommend bringing earplugs or headphones if you are easily distracted. As a study space, Café Nocturne is still high up on my list with its fun atmosphere and convenient location; however, I have given it a lower rating than Yelp because of the noisy and heavily-trafficked environment can be.
Yelp Rating: 4.5/5
Tribune Rating: 4/5
Price: $$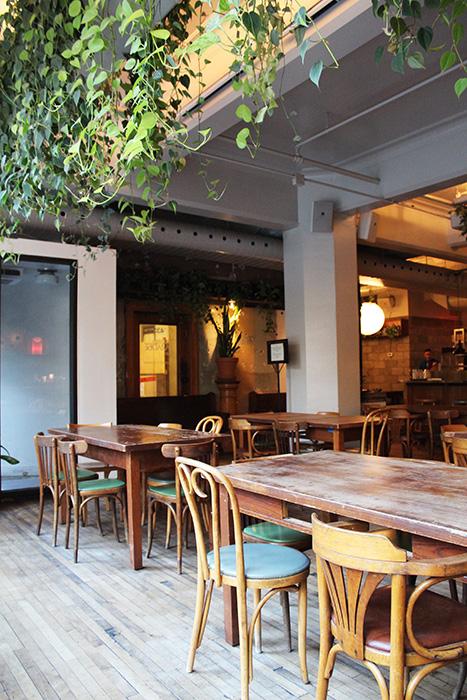 More of a restaurant than a coffee house, Café Parvis provides the perfect motivation to get up in the morning and treat yourself to a good brunch while studying. The space is practically made for Instagram, with plenty of natural light, aesthetically-pleasing decor of soft tones, and plants hanging from the ceiling. It has a bar where you can sit with a coffee or tea and work for a couple of hours without too much disruption from those eating lunch at the tables. It's not ideal for group studying, but provides a nice atmosphere to finish that assignment on which you've been putting off for a while. There might be too much going on in the background to concentrate for extended periods of time; therefore, the space works better for smaller tasks that don't require extended focus, such as answering emails. It can get extremely busy during lunch and dinner as well, and the number of people studying at Café Parvis is quickly replaced by parties eating meals rather than studying. For this reason, I would highly recommend going as early in the morning as possible—7 a.m. on week days and 10 a.m. on week nights.
Yelp Rating: 4.3/5
Tribune Rating: 3.5/5
Price: $$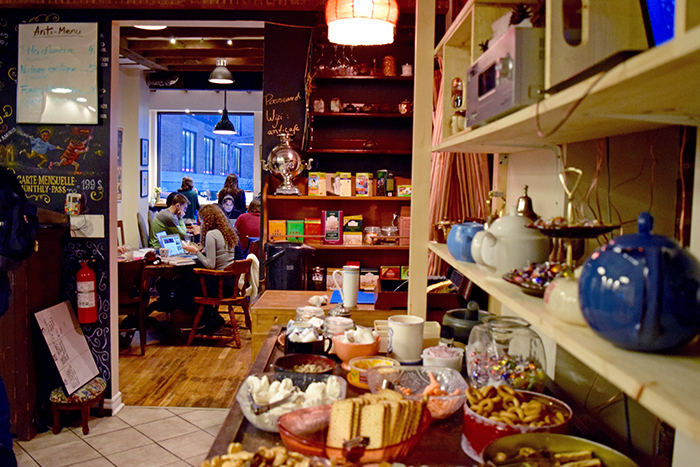 Probably the quirkiest place on the list, the Anticafé is a place for those who get too distracted when they study at home, but can't stand working in the library or more commercial cafés. Open until 11 p.m. every night, Anticafé is an apartment in Place des Arts that has been converted into a public space with mismatched tables and couches in every room. Instead of buying your coffee and snacks, you pay for the amount of time you stay here, starting at $3 up to a maximum of $9. This provides you with unlimited coffee, tea, and cookies, and you can heat up any food you bring in the microwave or toaster. The second floor is reasonably quiet, and has a great view of Place des Arts; however, the overall atmosphere was a little too relaxed for me, with a lot of people walking around or having casual conversations instead of working.
Yelp Rating: 4.5/5 stars
Tribune Rating: 3/5 stars
Price: $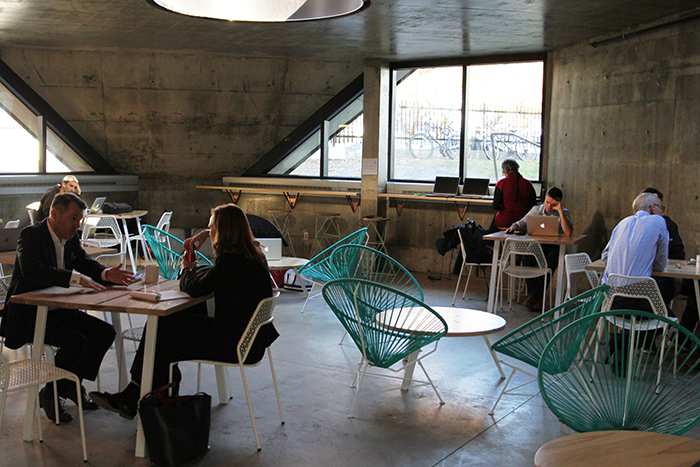 Café OSMO was specifically created as a social workspace geared towards students and entrepreneurs. It is furnished with modern decor and plenty of space where you can spread out your work and get comfortable. The room itself is quite spacious, with large windows and skylights that let in plenty of natural light, despite being a basement property. The WiFi is extremely fast, and there are plenty of electrical sockets dotting the walls, ensuring that you can always charge your laptop, phone, or tablet when you need to. The space is optimal for both group projects and individual studying. Unfortunately, the café closes at 6 p.m. every day, and is closed on the weekends, which isn't very practical when your next midterm is on a Monday. Even so, when Café OSMO is open, I always get plenty of work done.
Yelp Rating: 4.2/5
Tribune Rating: 4/5
Price: $$$